New Vehicle
Rockstar have added the Übermacht Rhinehart to the game. The car is purchasable from Southern San Andreas Super Autos for $1,598,000.
Note: Image taken by GTAGFX.
Halloween
200 Jack-o'-lanterns are now live in GTA Online's map. Find them to earn money. RP and the Horror Pumpkin mask. If you find them all you will unlock the Pumpkin tee!
The Alien Survivals and Slasher mode has returned to GTA Online for you to play.
Also Rockstar released a background update containing some fixes and prep for a Halloween UFO event!
Free Masks
Log into GTA Online this week to unlock the Conquest mask.
You can also get the "Brown Vintage Frank" mask by becoming an Associate, Bodyguard or MC Member. There is also the "Dark Green Vintage Vampire" mask to unlock by completing a Special Cargo Sell Mission.
Dealership Contents
Two new car dealerships recently opened GTA Online. The Luxury Autos Car Dealership located in Rockford Hills has two cars on show for purchase and test drive. This week's cars are the new Übermacht Rhinehart, and the Lampadati Tigon.
Simeon's Auto Shop has also been opened. It features a five more cars to purchase and test drive. This week they are Nagasaki Outlaw, Dinka Veto Classic, Vapid Guardian, Karin Kuruma, and the Vapid Dominator GTT.
Podium Vehicle
This week at the Diamond Casino, you have a chance to win the Pfister Astron on the Lucky Wheel. The Pfister Astron costs $1,580,000 from Legendary Motorsport.
Prize Ride Challenge
The latest Prize Ride Challenge vehicle is the Grotti Cheetah worth $650,000. Place top 1 in a Pursuit Series race for 2 days in a row to receive it.
Premium Test Ride Vehicle
PS5 and Xbox Series X|S players can take a Shitzu Hakuchou Drag for a test drive as it is this week's Premium Test Ride vehicle.
Test Track Vehicles
Your test track vehicle selection to drive this week are the Enus Huntley S, Dewbauchee Exemplar, and the Pegassi Monroe.
HSW Time Trial
This week's Hao's Special Works Time Trial is located at Terminal.
Time Trial
This week's Time Trial is located at Terminal.
RC Time Trial
This week's RC Time Trial is located in Little Seoul.
Bonuses
2x GTA$ & RP on Slasher adv mode
2x GTA$ & RP on Alien Survival
2x GTA$ & RP on Special Vehicle Work
2x GTA$ & RP on 7 new community jobs
1.5x GTA$ & RP on Special Cargo
New community series events:
ACCELERATION DROME by REDSTAR-94
Deep Blue by FreelancerX20
The Descent of Man – by ElusiveCaesar
Sandy Shores Stadium by XTi2mX
TROPHY×TRUCK×HEAVEN by zZ_TOPDOG_Zz
Open Wheel Sandracing by MrRickster66
Suicide Clowns EXTREME! by Ka-Wouter
Discounts
Save 50% on the following
Crusader
Dewbauchee Exemplar
Vapid Ellie
Huntley
Save 40% on the following
Special Cargo Warehouses
Vehicle Warehouses
Dinka Veto Classic
Specter
Save 30% on the following
Vapid Dominator GTT
Weapons
Arena Deathbike
New GTA+ Benefits
Find out all of this month's new GTA+ perks here.
Prime Gaming Benefits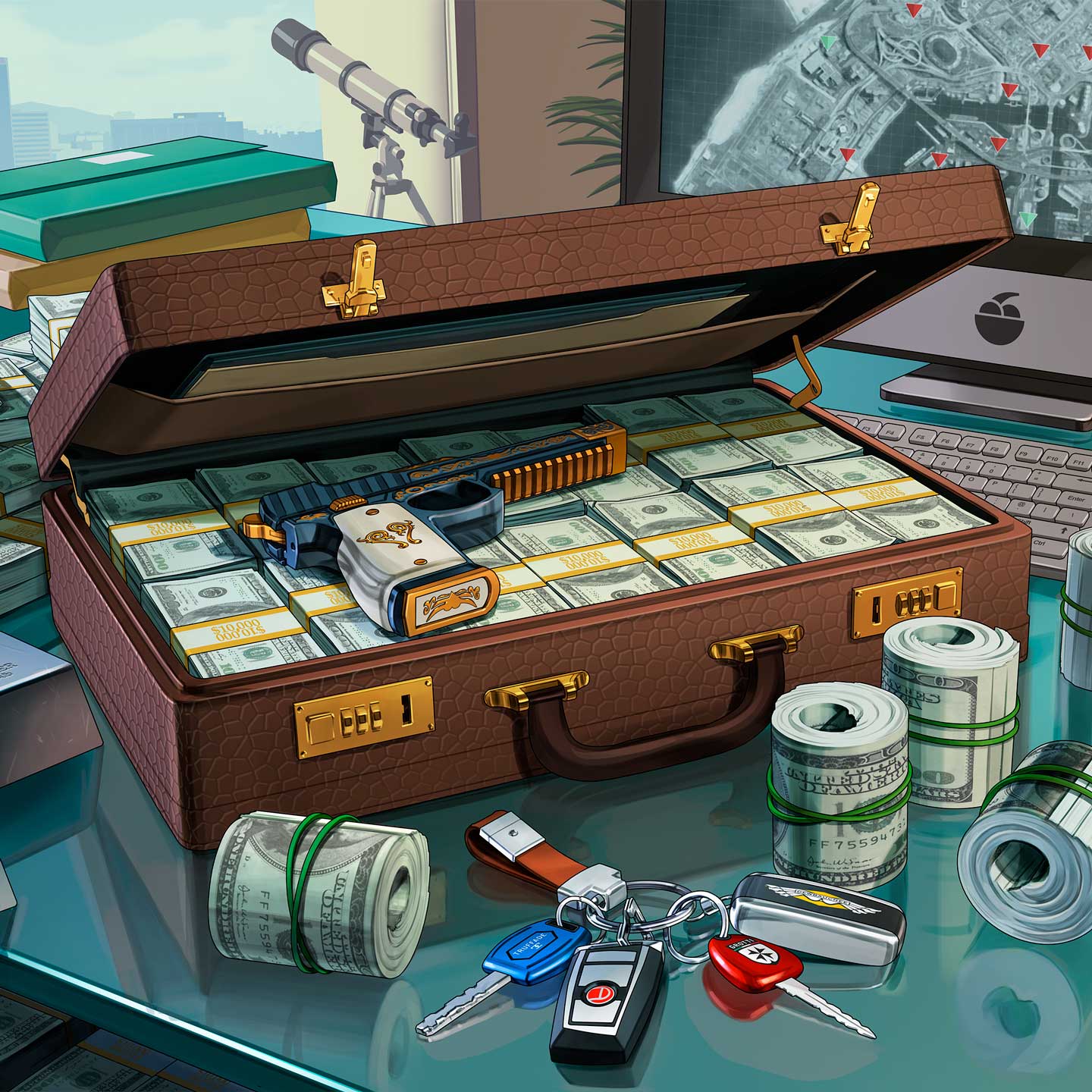 As usual, there is a free GTA$125K bonus for Prime Gaming members just for playing GTA Online anytime this week. Make sure your Rockstar Games Social Club account is connected with Prime Gaming then the bonus GTA$ will be deposited into your Maze Bank account within 72 hours at the start of the next weekly event. To ensure access to future benefits, make sure to visit Prime Gaming and sign up
This month's GTA+ benefits have been revealed, find out all the details here. Stay tuned to RockstarINTEL for future GTA Online news updates.