New content added
The Weeny Issi Rally has been added to GTA Online and you can purchase it for $1,835,000 from Southern San Andreas Super Autos. It also has a HSW upgrade which costs $650,000. Rockstar say both of these is only available until February 1st.
Taxi Work Rewards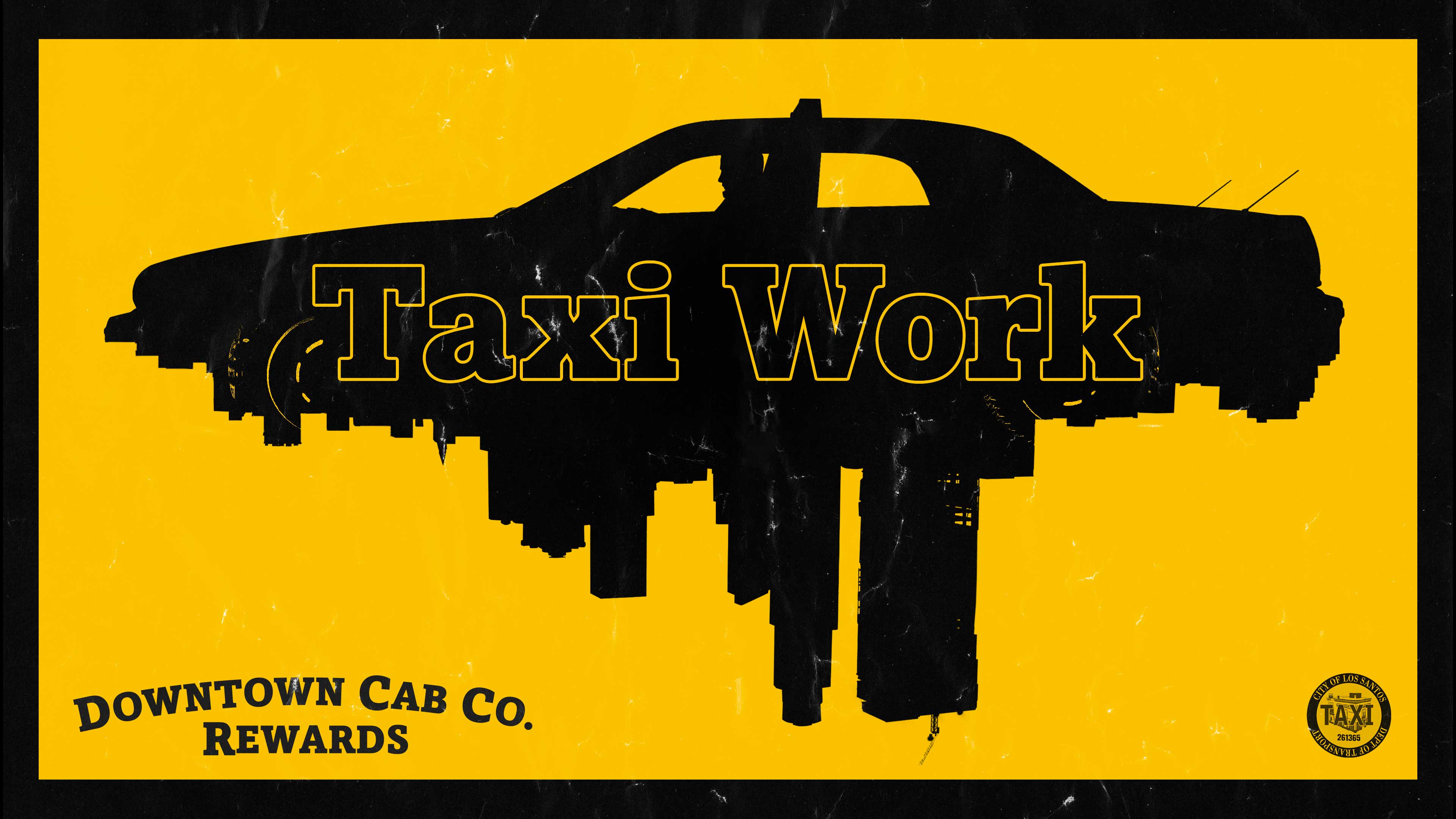 Rockstar have revealed there will be new special rewards for Taxi work. From now through February 8th, you can earn rare items for completing jobs. These clothing rewards will be added to your account on February 17th and GTA$ rewards will be delivered within 72 hours of completion:
Owners of the Taxi and those who purchase it through February 8th will receive the Downtown Cab Co. Revere Collar shirt.
Complete 1 fare during Taxi Work to receive GTA$100,000.
Earn GTA$20,000 from Taxi Work to receive an additional GTA$100,000.
Earn GTA$40,000 from Taxi Work to score the Mustard Vinyl and Mustard Vinyl Cut jackets, and GTA$100,000
Additionally, PS5 and Xbox Series X|S players who earn GTA$20,000 from Taxi Work will receive the Manor Geo Track Pants. Those players will also receive the Manor Geo Cap and Hoodie for earning GTA$40,000 from Taxi Work.
Gun Van Contents
Railgun
Baseball Bat
Knife
Combat Pistol
Military Rifle (40% off)
Minigun
Marksman Rifle
Molotovs (55% off, 75% off for GTA+ Members)
Grenade (55% off, 75% off for GTA+ Members)
Sticky Bomb (55% off, 75% off for GTA+ Members)
Body Armor (55% off, 75% off for GTA+ Members
Bonus rewards
For limited time you can unlock a variety of exclusive awards during the Hard Mode Event by completing the First Dose missions on Hard Difficulty. You have until February 8th and the rewards will be delivered before February 17th. The rewards and the criteria are as follows:
Podium Vehicle
This week at the Casino, take your daily spin with the lucky wheel for your chance to win the Ocelot Pariah, which normally costs $1,420,000 from Legendary Motorsport.
Prize Ride Challenge
This week in GTA Online, place top 1 for 3 days in a row in a Street Race Series race to unlock the Vapid Winky as the Prize Ride which normally costs $1,100,000.
Premium Test Ride Vehicle
This weeks Premium Test Ride Vehicle is the Weeny Issi Rally for PS5 and Xbox Series X/S players.
HSW Time Trial
This weeks HSW Time Trial is Ron Alternates.
Dealership Content
This week in Grand Theft Auto: Online The Luxury Autos Car Dealership located in Rockford Hills has two cars on show for purchase. This week's cars are the Weeny Issi Rally and the Principe Deveste Eight.
This week at Simeon's Auto Shop. Five more cars are available to purchase and test drive. This week they are the Pegassi Zentorno, Benefactor Schalgen GT, Declasse Vamos, Schyster Deviant and the Declasse Impaler.
Bonuses
2x GTA$ & RP on Arena War
2x Arena Points on Arena War
2x GTA$ & RP on Motor Wars Adversary Mode
2x GTA$ & RP on Taxi Work
4x GTA$ & RP on Taxi Work for GTA+ members
Discounts
40% off
Arena War Workshop and renovations
Pegassi Zentorno
30% off
Arena War vehicle upgrades
Grotti Itali GTO
Principe Deveste Eight
Background updates
Community insider Tez has shared some background changes Rockstar Games have made to GTA Online this week.
GTA+ Benefits
This month's GTA+ perks include a whole host of items which you can check out here.
Prime Gaming Benefits
As usual, there is a free GTA$125K bonus for Prime Gaming members just for playing GTA Online anytime this week. Make sure your Rockstar Games Social Club account is connected with Prime Gaming then the bonus GTA$ will be deposited into your Maze Bank account within 72 hours at the start of the next weekly event. To ensure access to future benefits, make sure to visit Prime Gaming and sign up.
To keep up to date with every GTA Online news update, make sure to check back to RockstarINTEL.