New Content
No new car has been added this week once again but Junk Energy Skydives are now available to play! There are 25 in total across the map but 10 are selected by random each day; try to get gold medals on them!
Get the Orange Tech Demon Mask for free by logging into GTA Online this week.
Dealership Contents
Two new car dealerships recently opened GTA Online. The Luxury Autos Car Dealership located in Rockford Hills has two cars on show for purchase and test drive. This week's cars are the Pegassi Zentorno, and the Dinka Jester RR.
Simeon's Auto Shop has also been opened. It features a five more cars to purchase and test drive. This week they are Benefactor Dubsta, Bravado Greenwood, Ubermacht Sentinel XS, Bravado Youga Classic, and the Vapid Retinue Mk II.
Podium Vehicle
This week at the Diamond Casino, you have a chance to win the Übermacht SC1 on the Lucky Wheel. The Übermacht SC1 costs $1,603,000 from Legendary Motorsport.
Prize Ride Challenge
The latest Prize Ride Challenge vehicle is the Pegassi Infernus Classic worth $915,000. Place top 2 in a Street Race Series race for 3 days in a row to receive it.
Premium Test Ride Vehicle
PS5 and Xbox Series X|S players can take a Grotti Brioso R/A for a test drive as it is this week's Premium Test Ride vehicle.
Test Track Vehicles
Your test track vehicle selection to drive this week are the Dewbauchee JB 700, Dinka Jester Classic, and the Annis ZR350.
HSW Time Trial
This week's Hao's Special Works Time Trial is located in Textile City.
Time Trial
This week's Time Trial is located in Rockford Hills.
RC Time Trial
This week's RC Time Trial is located at the Pacific Bluffs Cemetery.
Bonuses
2x GTA$ & RP on Turf War
2x GTA$ & RP on Smuggler Air Freight Cargo Missions
2x GTA$ & RP on Flight School
Discounts
Save 50% on the following
Save 40% on the following
Swift
Hunter
Hangars and renovations
Jester Classic
Save 35% on the following
Save 30% on the following
Save 20% on the following
New GTA+ Benefits
Find out all of this month's new GTA+ perks here.
Prime Gaming Benefits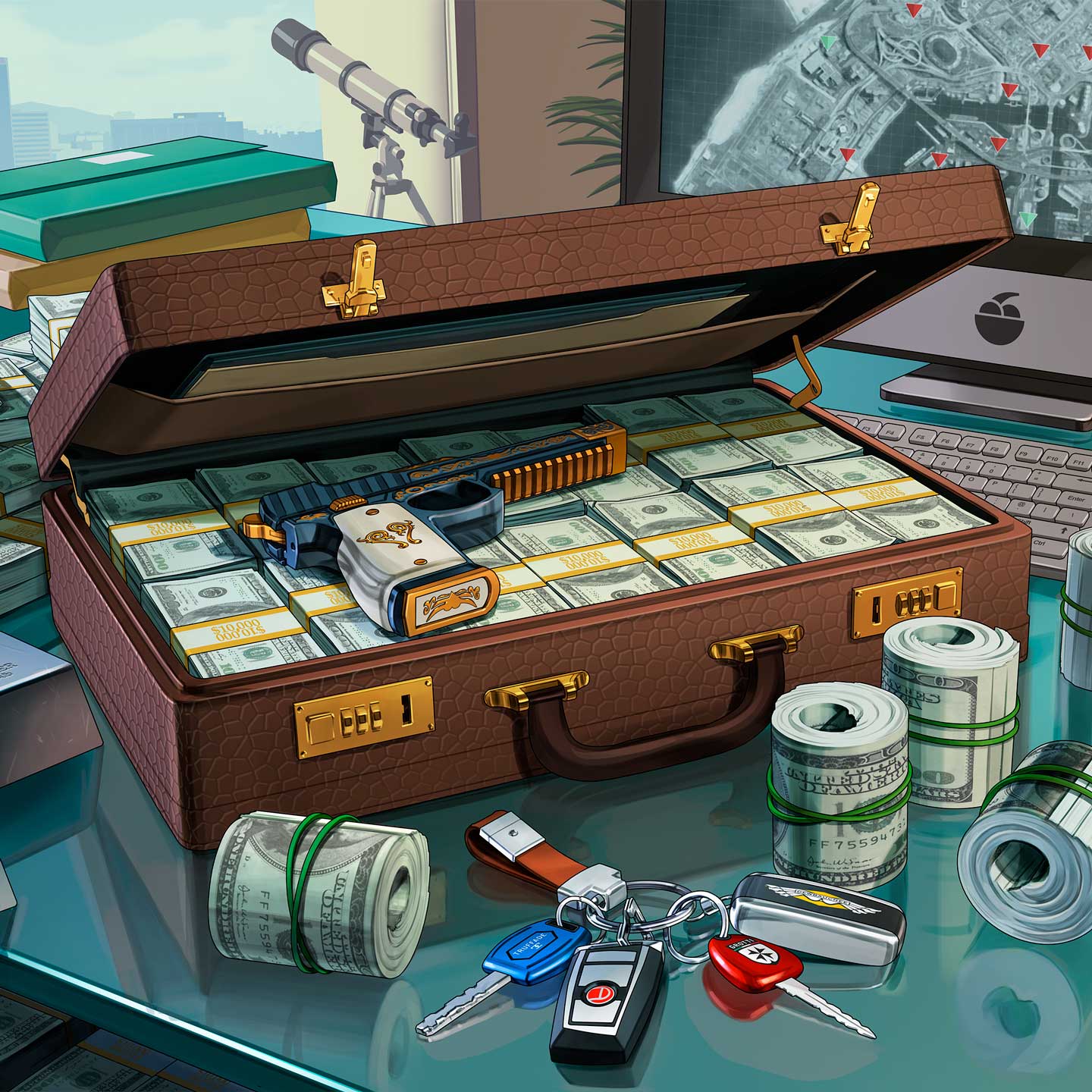 As usual, there is a free GTA$125K bonus for Prime Gaming members just for playing GTA Online anytime this week. Make sure your Rockstar Games Social Club account is connected with Prime Gaming then the bonus GTA$ will be deposited into your Maze Bank account within 72 hours at the start of the next weekly event. To ensure access to future benefits, make sure to visit Prime Gaming and sign up
This month's GTA+ benefits have been revealed, find out all the details here. Stay tuned to RockstarINTEL for future GTA Online news updates.