Bravado has released a new muscle car the Bravado Gauntlet Hellfire, which can easily be called one hell of a beast. Get ready to smoke your competition, get this hot new ride from Southern San Andreas Super Autos.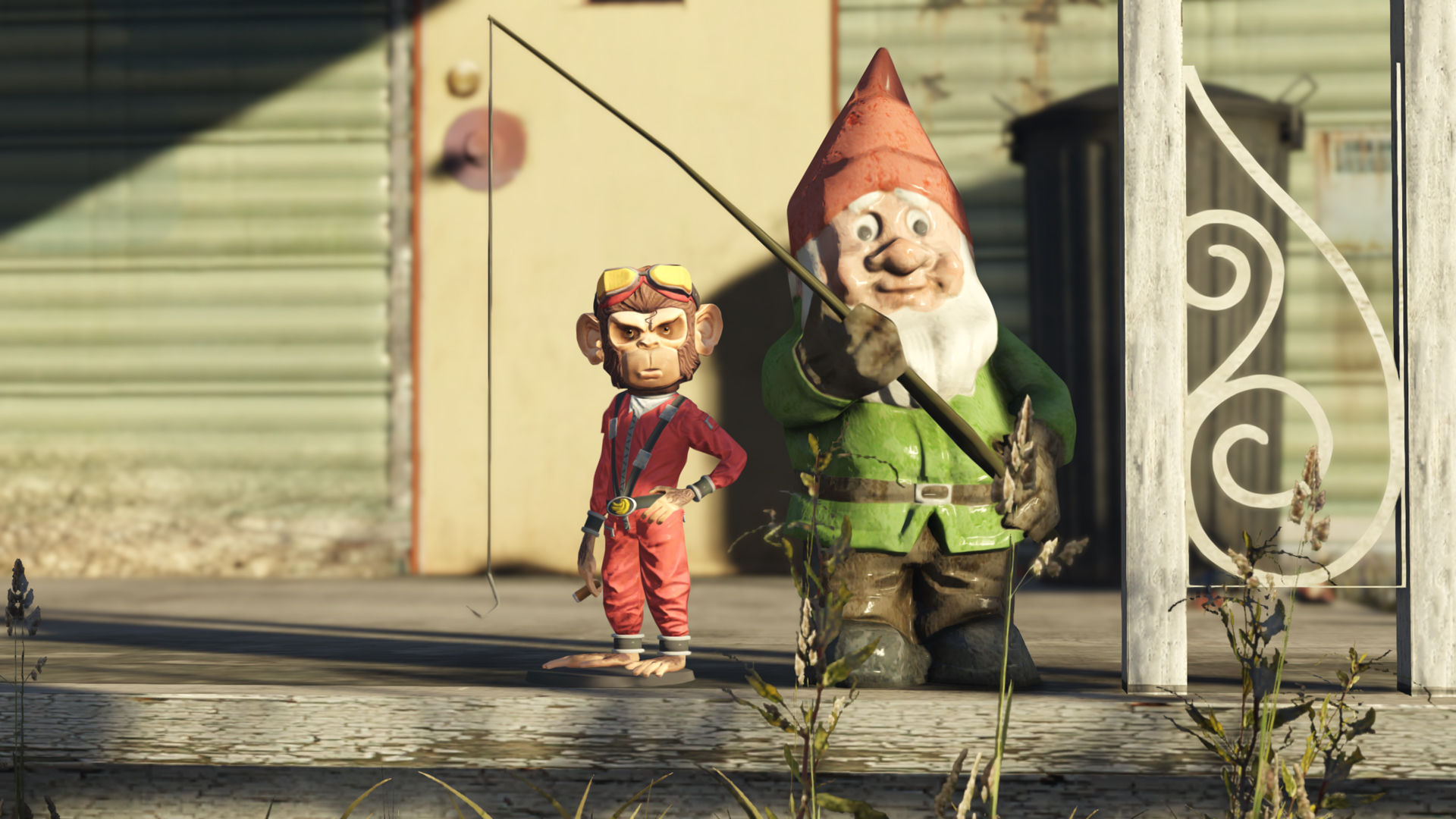 Someone has stolen one hundred state of the art, mint-condition Action Figures. The owner of the Hardcore Comic Store badly needs your help with getting his stash back. Collecting each figurine will reward you with GTA$ and RP. But collecting the whole set of 100 figurines will have a special suit waiting for you as a thank you for helping the owner.

If you are in need of some cash to spend on that new Bravado Gauntlet Hellfire for example. Play Casino Story and Freemode Missions as they all pay out Double GTA$ & RP this week.
Looking for a more of a competitive way to earn cash? Get involved with Business Battles as they are also paying Double GTA$ & RP through September 11. If that isn't enough adrenaline for you, all Rockstar Stunt Races dish out Double Rewards too.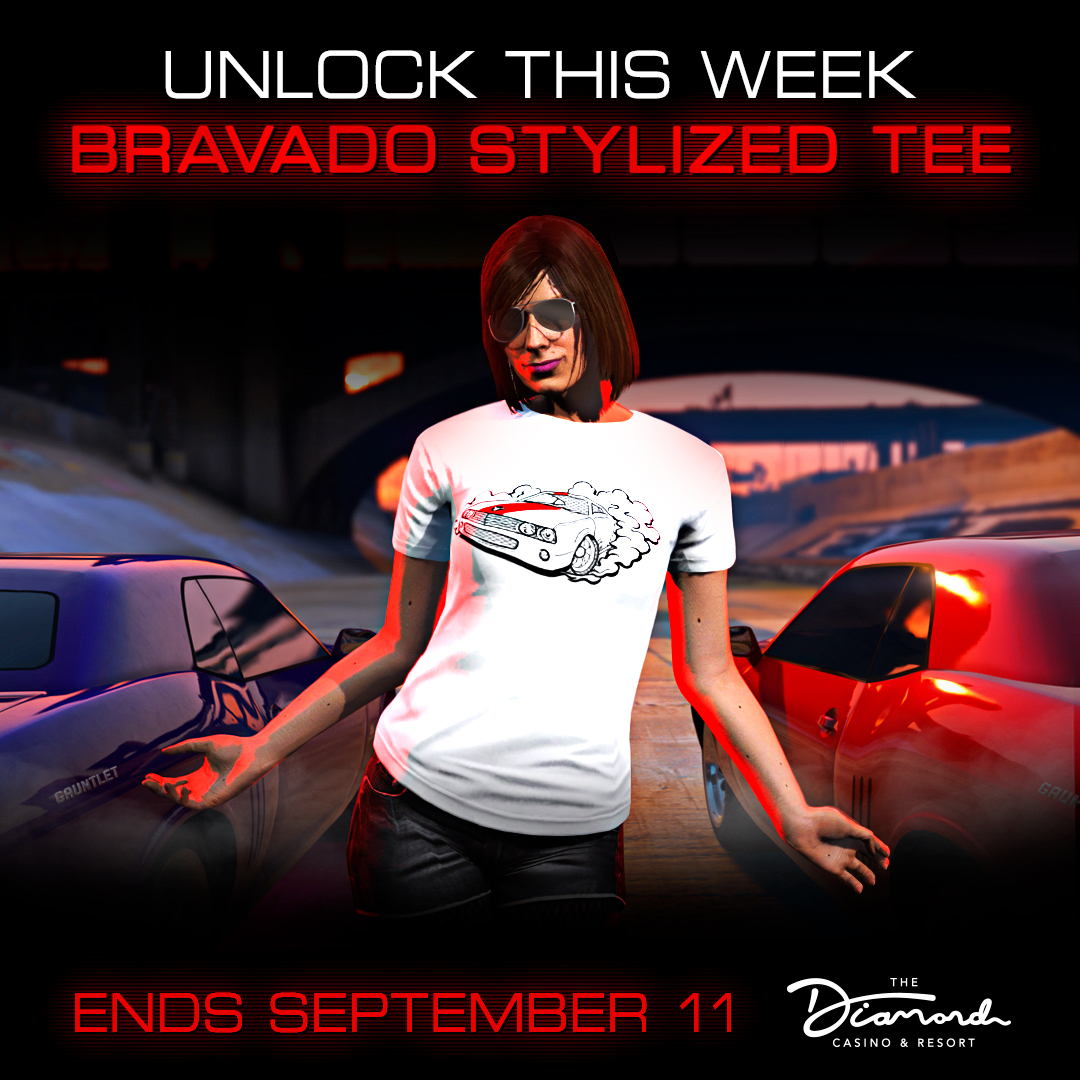 Let everyone know you are a proud owner of a Bravado ride by logging into GTA Online this week to receive the Bravado Stylized Tee.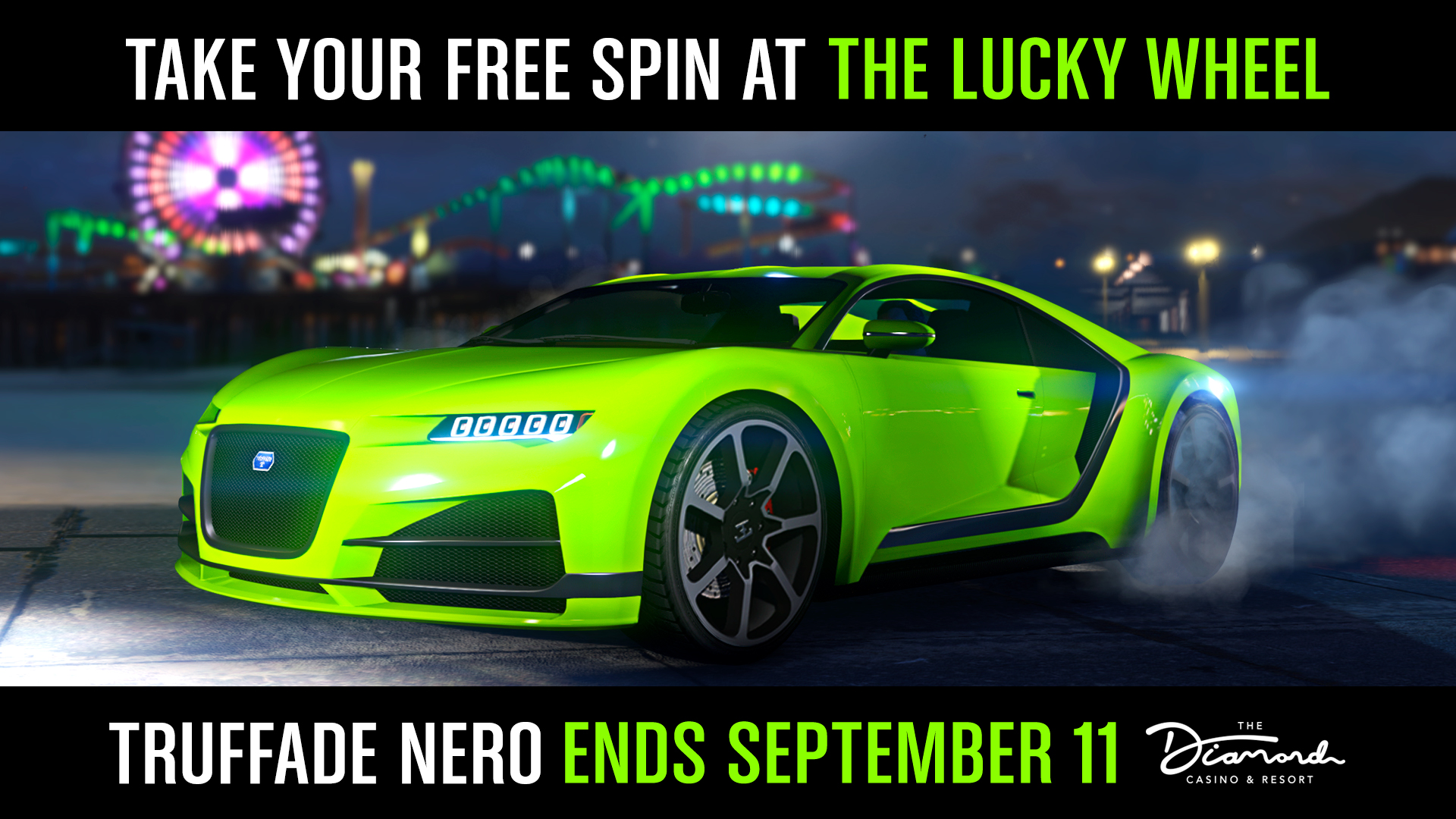 Enter The Diamond Casino & Resort daily and make your way over to the Lucky Wheel to have a chance at winning all the regular prizes like GTA$, RP and clothing but also this week's main prize, the Truffade Nero.

The Casino Store offers many exclusive clothing pieces, accessories and returning items such as the High Roller Dress and Gold Ceaseless Timepiece this week, as well as sculptures and installations.

Everyone likes discounts, that's why there's tons of them this week, from deals on properties to vehicles. Every discount is listed below.
Master Penthouse – 25% off
Private Dealer – 25% off
Penthouse Garage – 25% off
Casino Shop Large Shirts – 25% off
Nightclubs – 40% off
Nightclub Renovations & Add-Ons – 40% off
Benefactor Terrorbyte – 40% off
Nagasaki Buzzard – 40% off
Nagasaki Havok – 40% off
Grotti Itali GTO (Sports) – 40% off
Vapid Flash GT (Sports) – 40% off
Benefactor Schlagen GT (Sports) – 30% off
Ocelot Swinger (Sports Classic) – 40% off
MTL Pounder Custom (Commercial) – 40% off
Maibatsu Mule Custom (Commercial) – 40% off

Rockstar Newswire: Twitch Prime members who linked their Twitch and Rockstar Games Social Club accounts before September 2 can claim their free Master Penthouse in-game via the website on their iFruit. Additionally, players who connect their accounts will also receive an extra 10% off all of the vehicle and amenity discounts listed above, as well as 75% off the Volatol bomber plane and 40% off the Truffade Thrax supercar. To ensure access to future benefits, make sure to visit Twitch Prime and sign up.