While his birth name is still unknown, an estranged and violent hermit known only as The Wolf Man is wanted for a string of brutal murders. Those who seek this feral vagrant be warned: he is believed to have retreated into the snowy foothills near Lake Isabella, an area rife with apex predators such as bears and wolves. Carrying Predator Bait is strongly advised.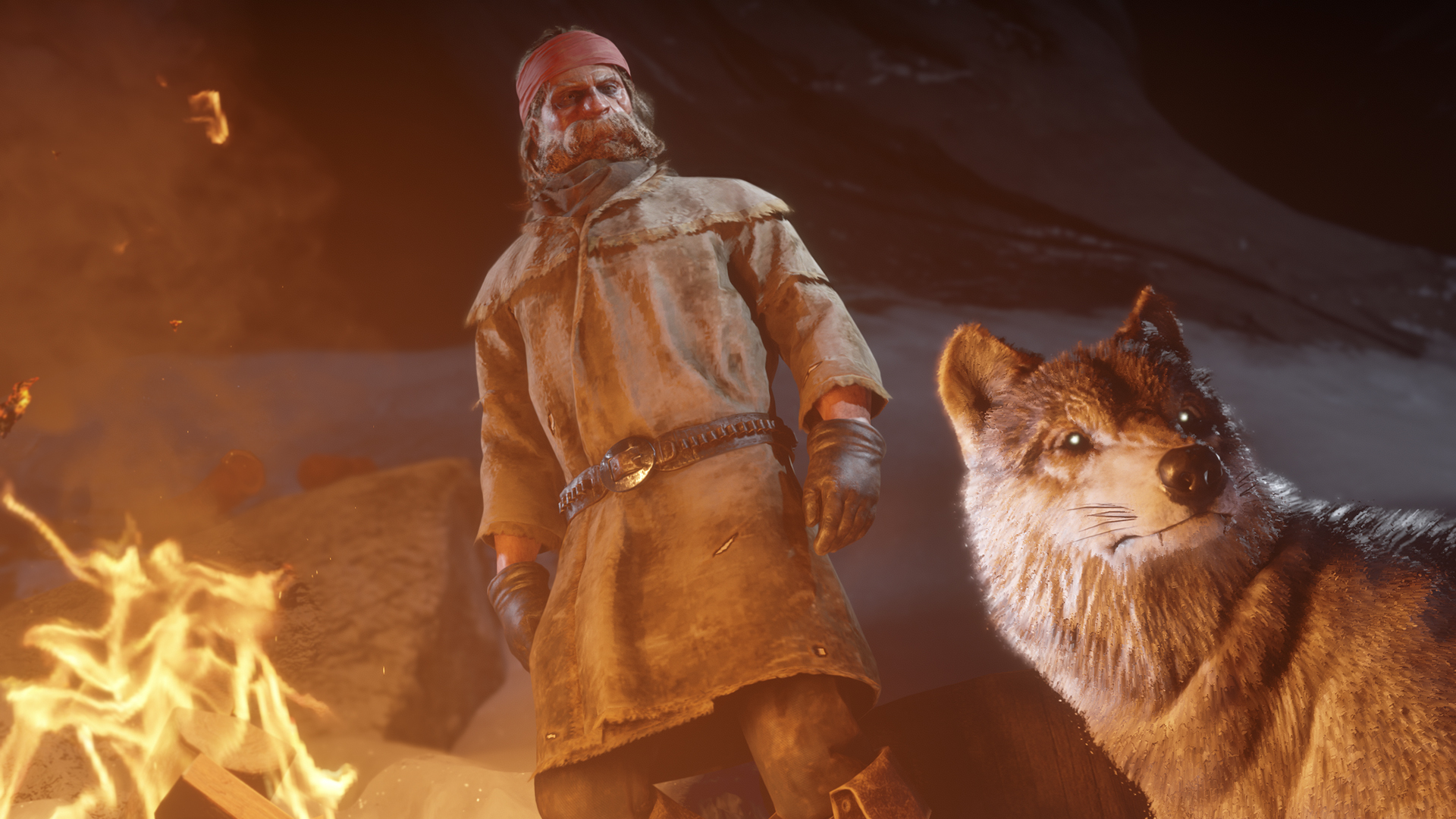 A short while after completing a Legendary Bounty, it will reappear on Bounty Boards to be played at an increased difficulty – indicated by the number of stars present on the poster. When taking on The Wolf Man at a four-star or five-star difficulty level, he must be turned in alive to receive your reward.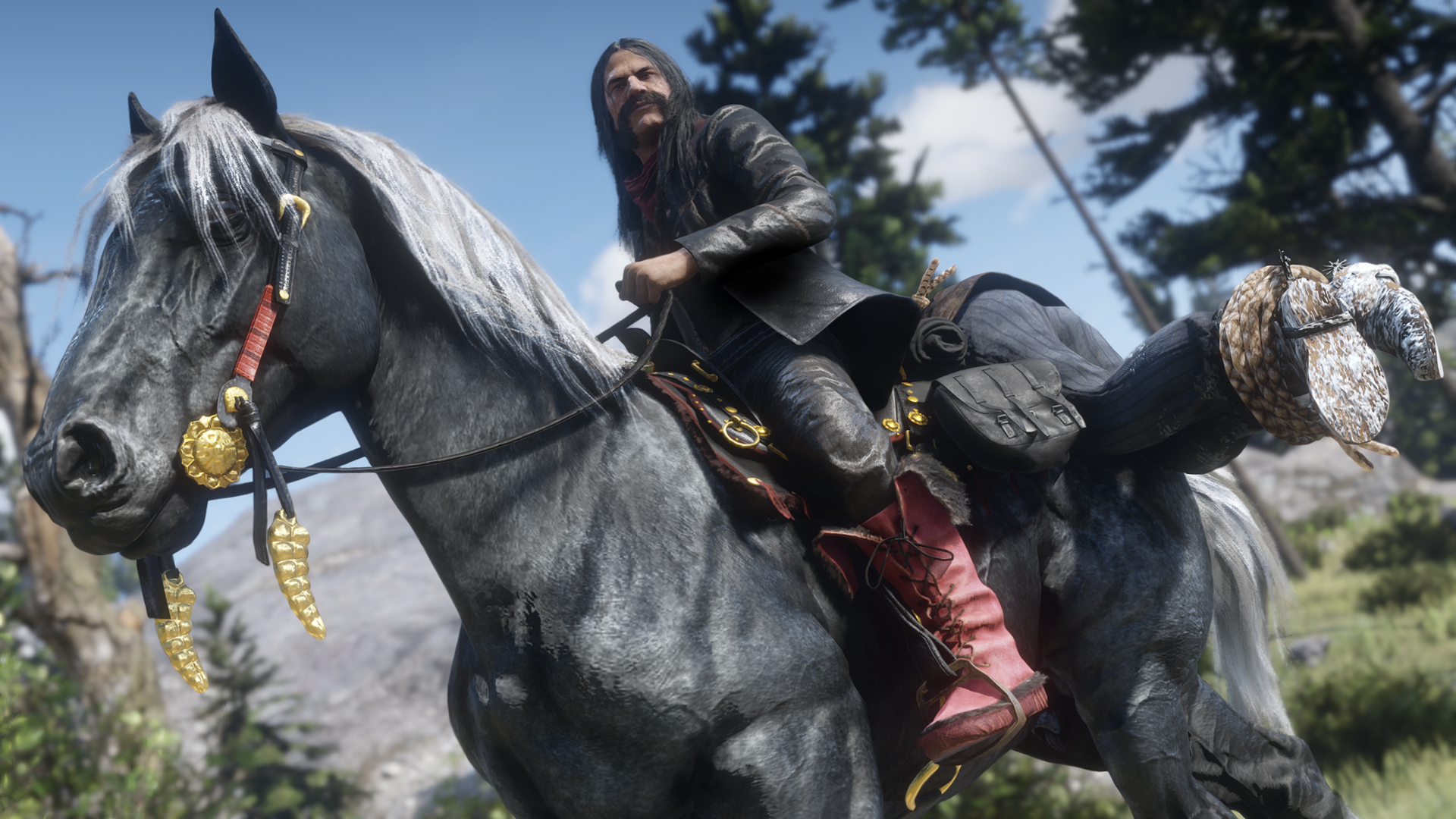 Licensed Bounty Hunters who complete The Wolf Man Legendary Bounty at any difficulty level will be rewarded with an exclusive red colorway of the fur lined Red Strayhorn Boots, retrievable within 48 hours of completing the task, in the wardrobe under the 'Boots' section.
Collectors have a new valuable Weekly Collectible List this week with the Saint Denis Collection consisting of Cognac, the Beaulieux Diamond Ring and Beauchêne Ruby Earrings. Find all the items and turn them into Madam Nazar or send from a Post Office by September 30th. If you're looking to hone your gunslinging skills, this week's Elimination Series (Free Aim) is designed to challenge and reward the most experienced marksmen in the West. Make sure to check the Online menu each week to see the latest competitive Free Aim Series.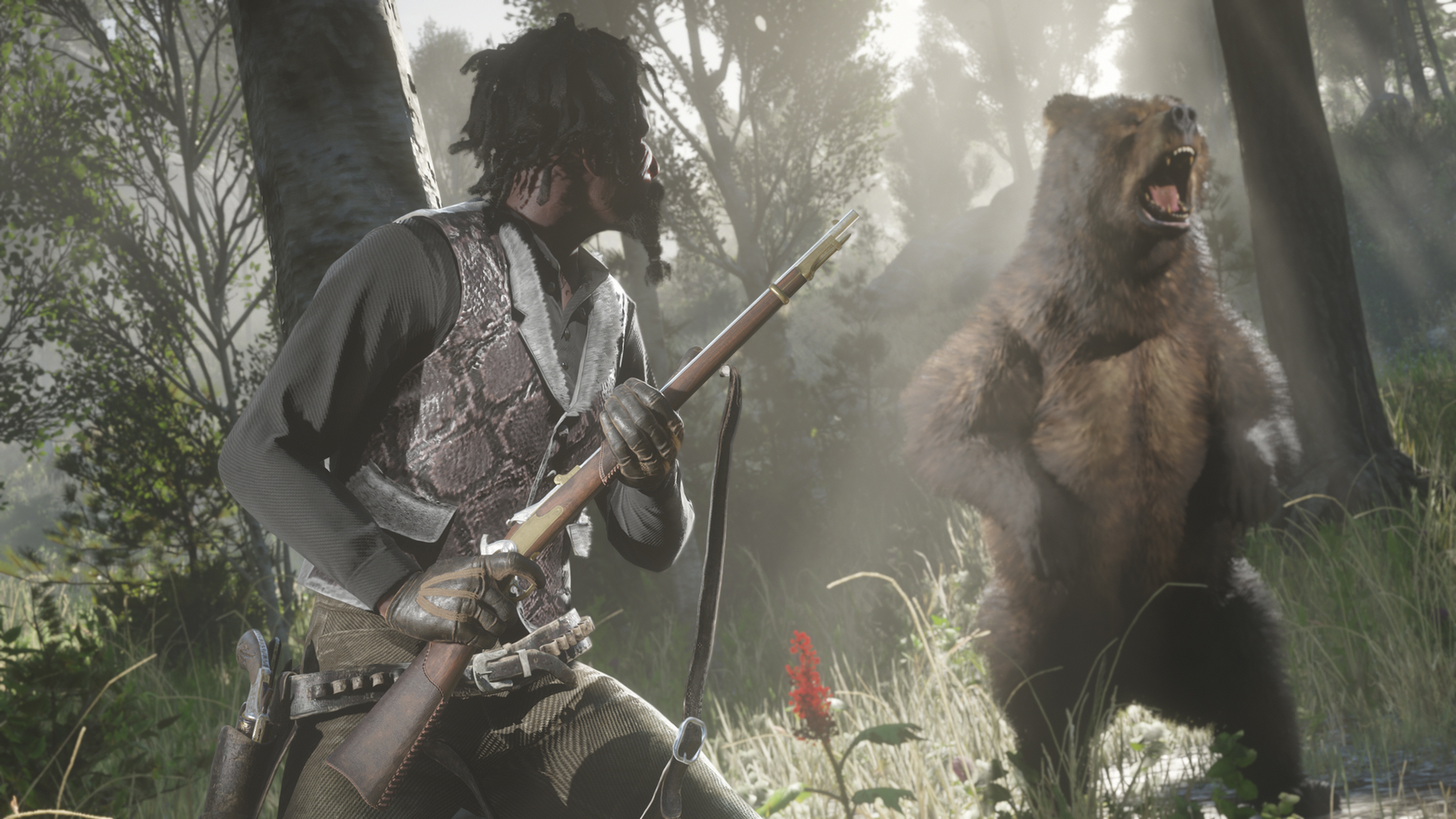 The Wheeler, Rawson & Co. Catalogue expands its offerings this week with a sizeable shipment of diverse new attire. Players in search of new headwear can try the Trilby Hat, Hurley Cap, Ledbetter Hat and Bartley Cap on for size. The new Fuentes Poncho and Killiman Vest offer panache and style, while the Hollman Pants are a picture of American utility and durability.
The Chaftin and Olmo Shirts are perfect additions to any gentleman's wardrobe, while ladies of the frontier might be interested in the stylish Huerta and Winford Shirtwaists as well as the new hide-crafted Hadley Skirt. A new pair of sturdy Rutherford Boots are sure to survive even the most taxing of journeys, while the fur-lined and laced Strayhorn Boots are the perfect footwear for scaling the snow swept peaks and valleys across the five states. Accessorize with the Inglett Scarf or a new design on a classic neckerchief Bandana and you'll be sure to turn heads.