Care Package
Grab a new Red Dead Online care package this week that includes a selection of Potent Tonics – available at your Camp's Lockbox or at any Post Office:
3x Potent Miracle Tonic
3x Potent Snake Oil
3x Potent Health Cure
3x Potent Bitters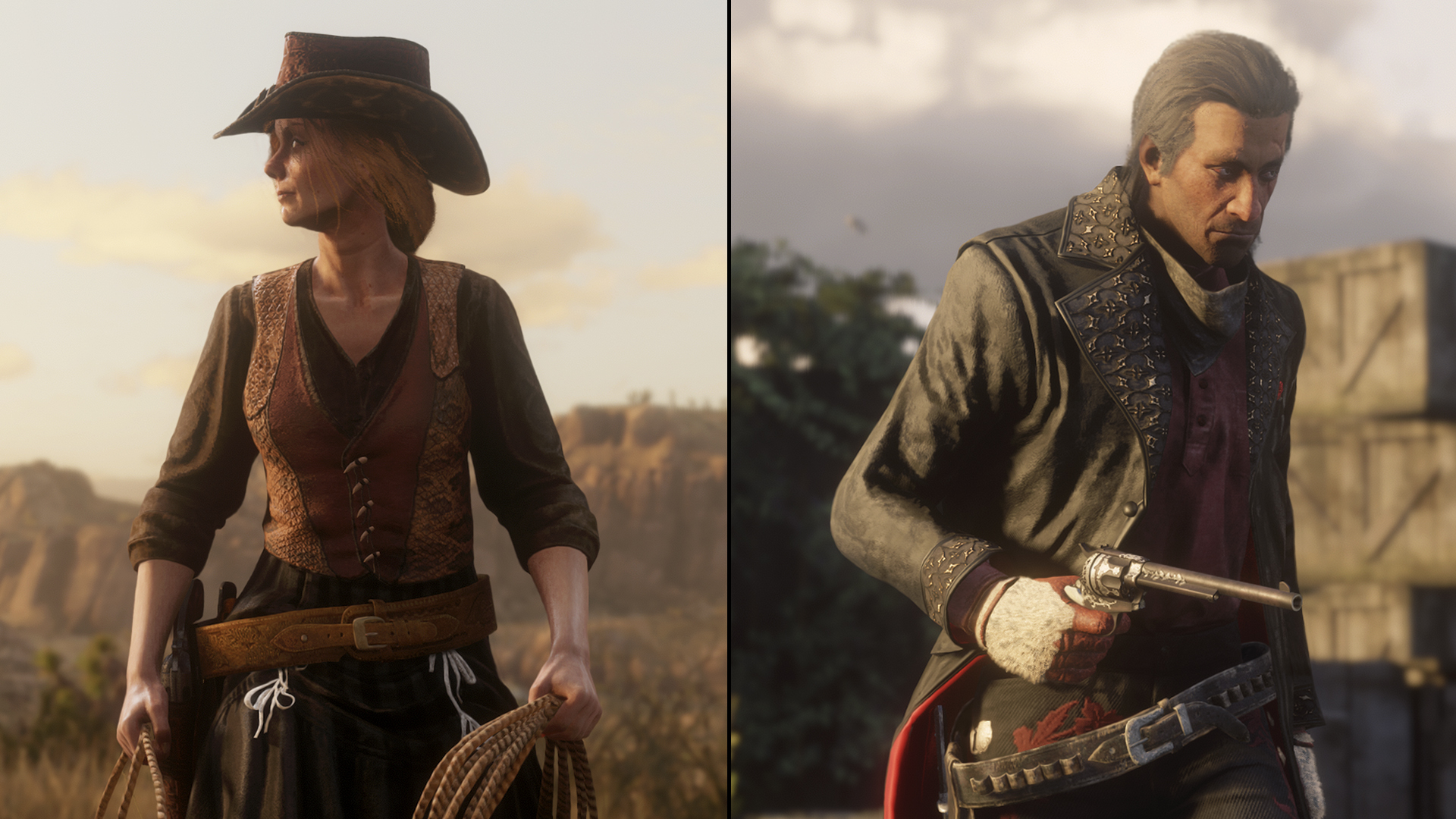 (Left: Outfitted in the Gator Hat and Ortega Vest; Right: Outfitted in the Morning Tail Coat, Concho Pants, and Furred Gloves).
Catalogue Updates
Some of our favorite garments and accessories have returned to the Wheeler, Rawson & Co Catalogue:
Gator Hat
Ortega Vest
Hitched Skirt (Female only)
Morning Tail Coat
Strickland Boots
Furred Gloves
Concho Pants
Showdown Mode, Race and Gun Rush Bonuses
All Showdown Modes, Races and Gun Rush are shelling out 1.5X the RDO$ and Gold. This includes recently added modes like Plunder, Target Races, Up In Smoke and Spoils of War – all of which are featured as part of the Showdown Series and Race Series Playlists. And get 1.5X Gold in A Land of Opportunities Missions, and all Free Roam Missions and Free Roam Events.
25% Off Ammo + Ammo Rank Requirement Lifted
Eradicate adversaries with the full spread of available projectiles at a reduced cost this week – thanks to a 25% discount on all ammunition and a temporary lifting of all ammo rank requirements.