This week, the bond between horse and rider takes center stage in Red Dead Online with a free horse care package simply for playing, plus discounts on stable space, horses and more. Read on for more details: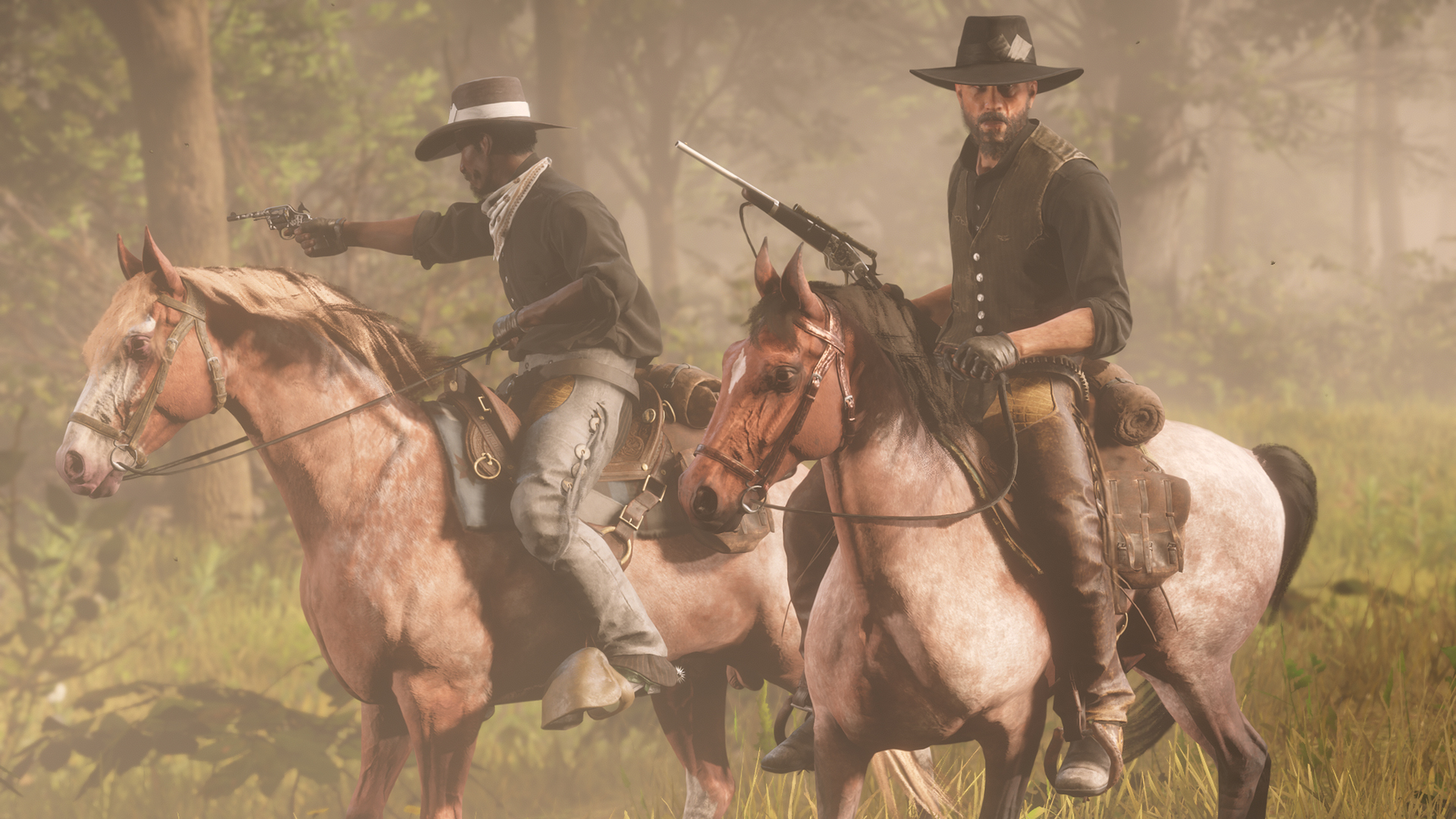 Riders on the frontier should look good doing it. The Wheeler, Rawson And Co. Cataloguehas a selection of new items that are perfect for gunslingers looking to impress on the frontier. Shield your scalp with the stylishly wide brim of the Descoteaux Hat, don some hardwearing hide from south of the border with the Alvarado Chaps and strap a pair of elegant Gerden Morrow Spurs to your boots to complete the ensemble. All three items are permanent additions to the catalog, starting this week.
Meanwhile, the Cossack Hat remains available through the rest of the week – perfect for anyone looking to keep their ears warm in the harsher climes up North.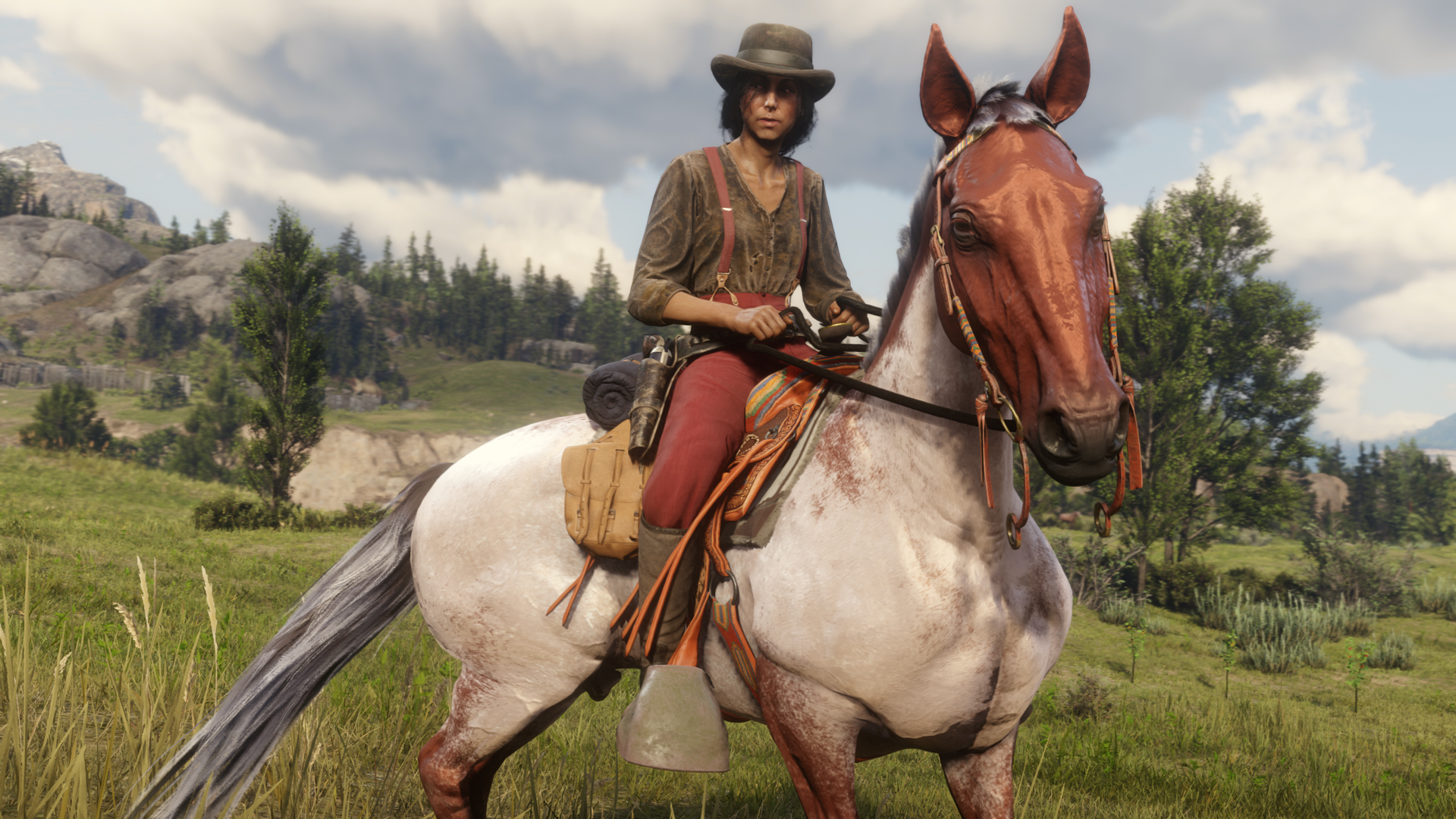 The bond between horse and rider is strong, but it's important to have the right steed for the task. Riders seeking to purchase a new mount for their ventures are in luck – Stables across the states are offering 20% off Stable Spaces to help expand your collection. You'll also get 20% off all horses under Rank 40 like the Flaxen Roan Tennessee Walker pictured above.

Your horse's unwavering loyalty deserves its reward. This week, all players will receive a Horse Care Package – which includes Horse Reviver, a useful curative compound that you can keep handy in your Satchel in the unwanted event of your steed becoming seriously injured or incapacitated, 2 Horse Medicine that refill your horse's health with a gold outer bar and 2 Horse Stimulants that grant a gold outer bar to your horse's Stamina for those long rides through the open country, plus 5 Oatcakes, 5 Hay and 5 Carrots, to make sure your hooved companion is well fed.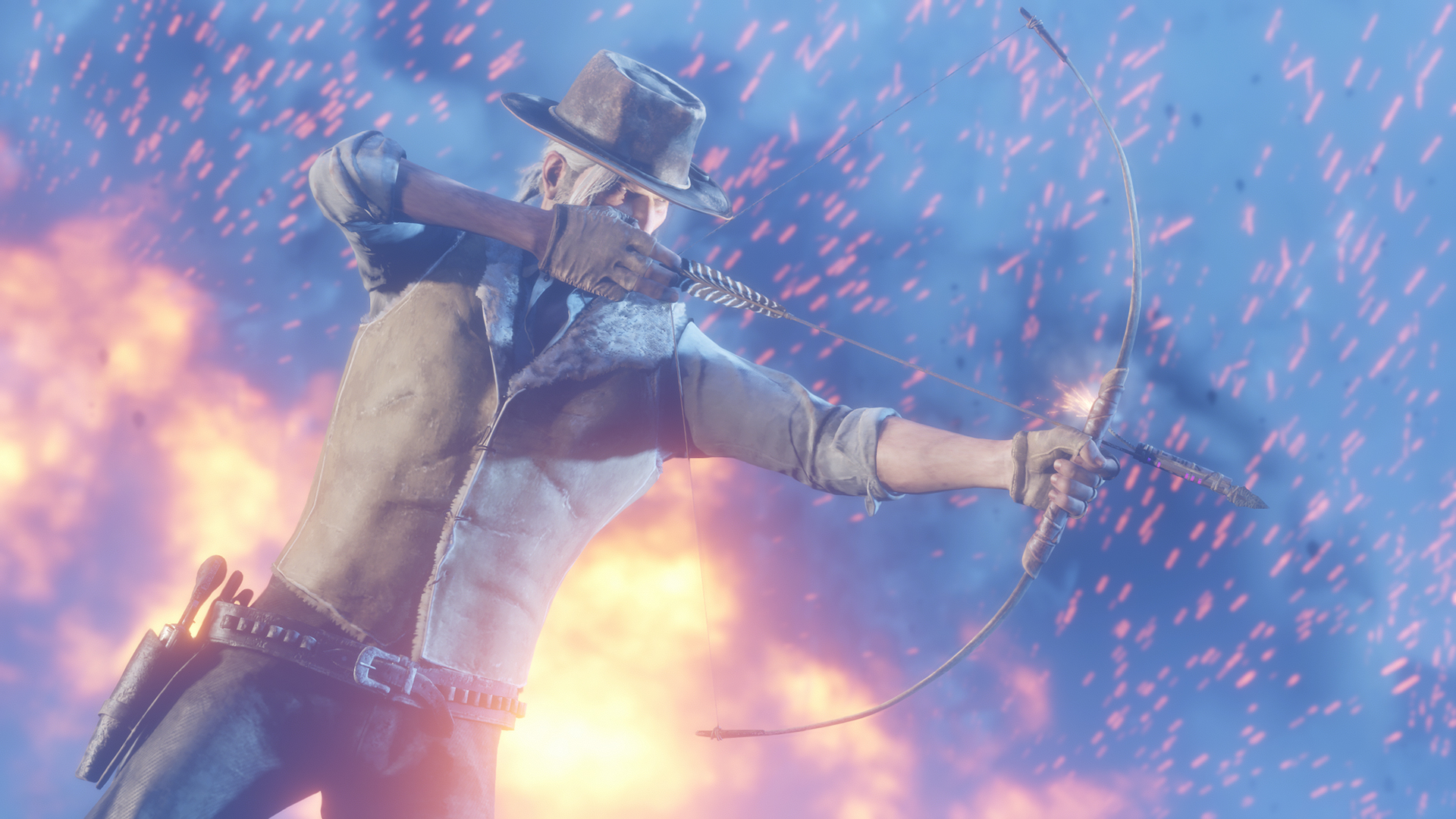 As a reminder, Twitch Prime members have until this Friday, July 19th to link their Social Club accounts and receive RDO$300. Those who miss the deadline will still be able to claim the Superior Ammo Bundle that includes Dynamite Arrows, as well as a host of other exciting benefits yet to be announced for both Red Dead Online and GTA Online.
Visit here for more details on linking your Rockstar Games Social Club and Twitch Prime accounts, and stay tuned to the Newswire for more Red Dead Online news in the coming weeks – including details on the next major update coming this summer.