Halloween
The new Cerberus Freemode Event is now playable. The Beast Vs Slasher mode is also enabled. Halloween face paints, masks, horns and bobble heads have been added into GTA Online.
Free Masks
Dealership Contents
Two new car dealerships recently opened GTA Online. The Luxury Autos Car Dealership located in Rockford Hills has two cars on show for purchase. This week's cars are the new Overflod Entity XXR, and the Pfister Neon.
Simeon's Auto Shop has also been opened. It features a five more cars to purchase and test drive. This week they are Ubermacht Zion Classic, Shitzu Defiler, Declasse Tampa, Western Zombie Chopper, and the Karin Everon.
Podium Vehicle
This week at the Diamond Casino, you have a chance to win the Truffade Thrax on the Lucky Wheel. The Truffade Thrax costs $2,325,000 from Legendary Motorsport.
Prize Ride Challenge
The latest Prize Ride Challenge vehicle is the Lampadati Viseris worth $875,000 . Place top 3 in a Street Race Series race for 3 days in a row to receive it.
Premium Test Ride Vehicle
PS5 and Xbox Series X|S players can take a Karin S95 for a test drive as it is this week's Premium Test Ride vehicle.
Bonuses
3x GTA$ & RP on Freemode Events
2x GTA$ & RP on Beast Vs Slasher Adversary Mode
2x GTA$ & RP on Exotic Exports
Discounts
Save 50% on the following
Comet Safari
Zion Classic
Bullet
Tampa
Save 40% on the following
Save 30% on the following
New GTA+ Benefits
Find out all of this month's new GTA+ perks here.
Prime Gaming Benefits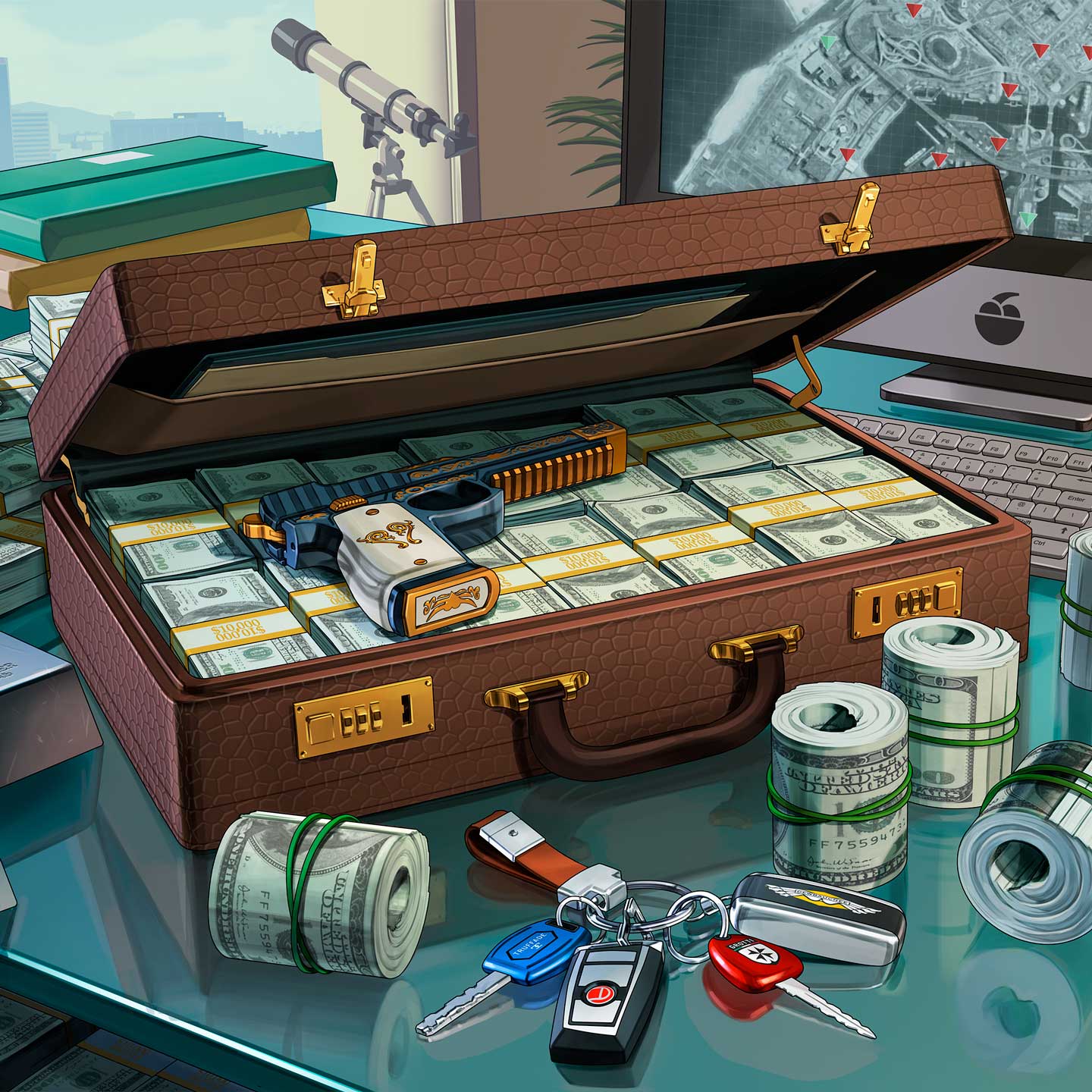 As usual, there is a free GTA$125K bonus for Prime Gaming members just for playing GTA Online anytime this week. Make sure your Rockstar Games Social Club account is connected with Prime Gaming then the bonus GTA$ will be deposited into your Maze Bank account within 72 hours at the start of the next weekly event. To ensure access to future benefits, make sure to visit Prime Gaming and sign up
This month's GTA+ benefits have been revealed, find out all the details here. Stay tuned to RockstarINTEL for future GTA Online news updates.