New Vehicle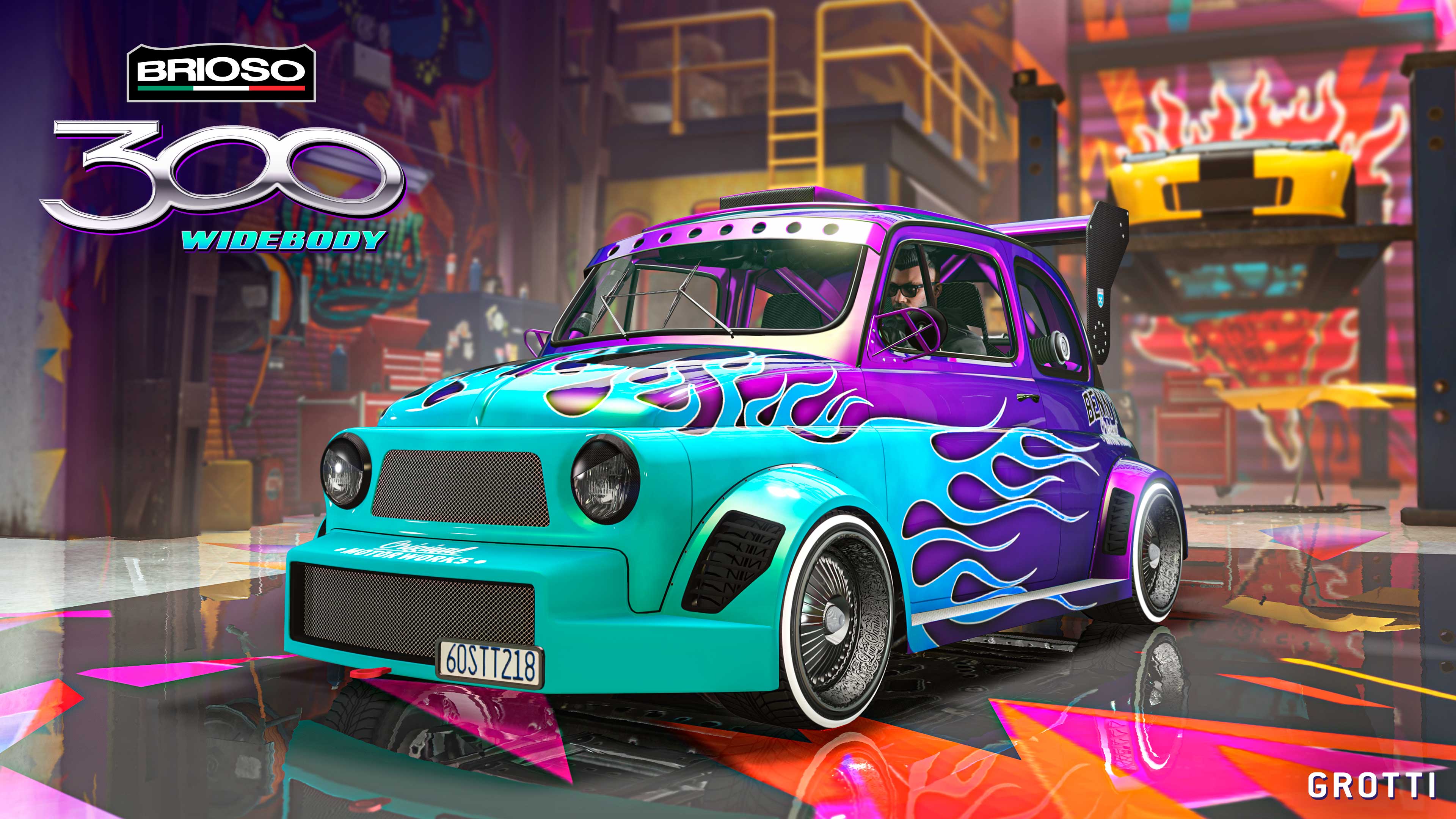 The Grotti Brioso 300 Widebody is now available. The Brioso 300 Widebody is a Custom Vehicle and to get it you have to buy the standard Grotti Brioso 300 from from Southern San Andreas Super Autos; this costs $610,000. You can then convert the Brioso into a custom vehicle at Benny's Original Motor Works. It will cost $585,000 to do this.
Dealership Contents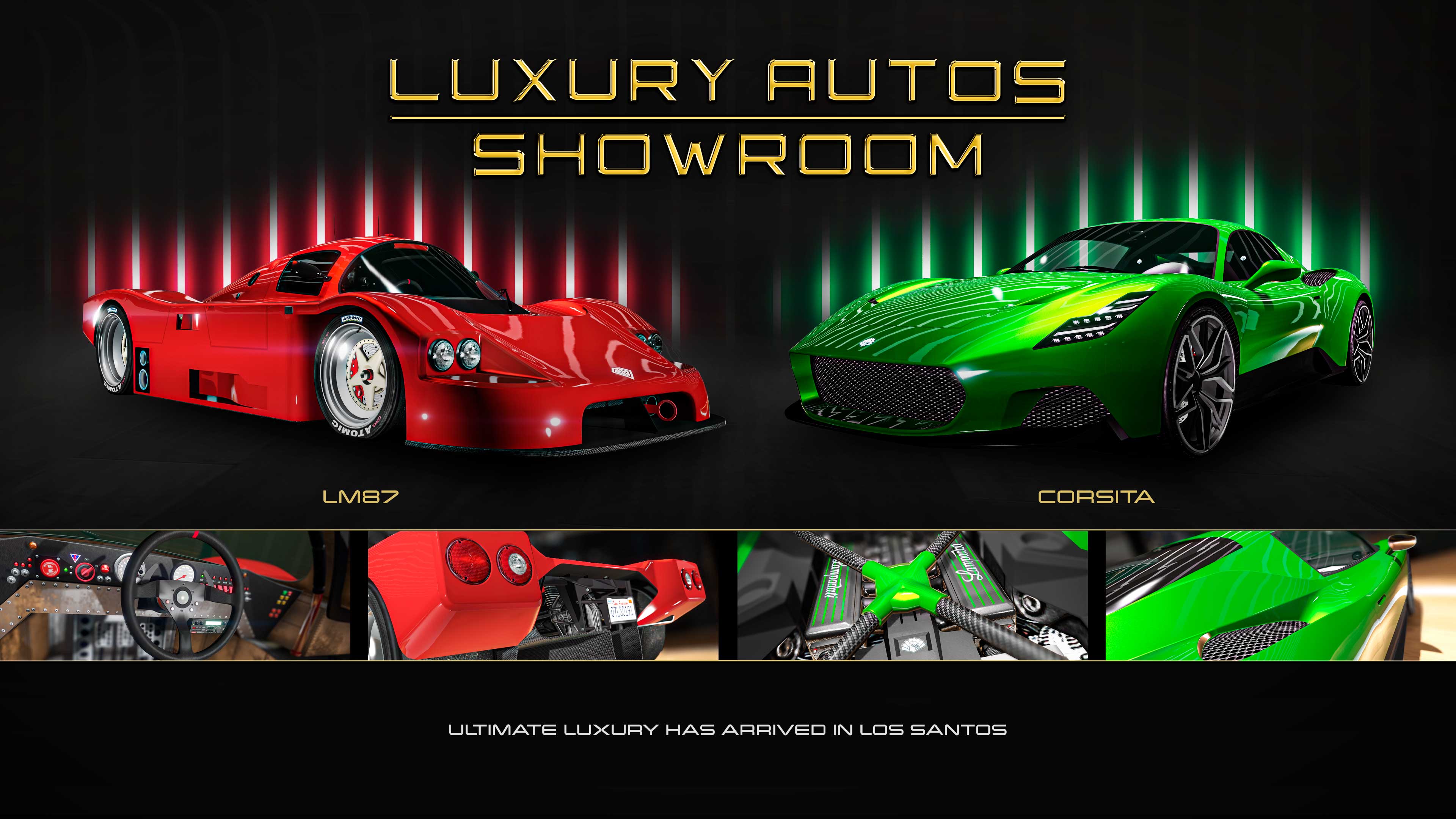 Two new car dealerships recently opened GTA Online. The Luxury Autos Car Dealership located in Rockford Hills has two cars on show for purchase and test drive. This week's cars are the Benefactor LM87 and the Lampadati Corsita.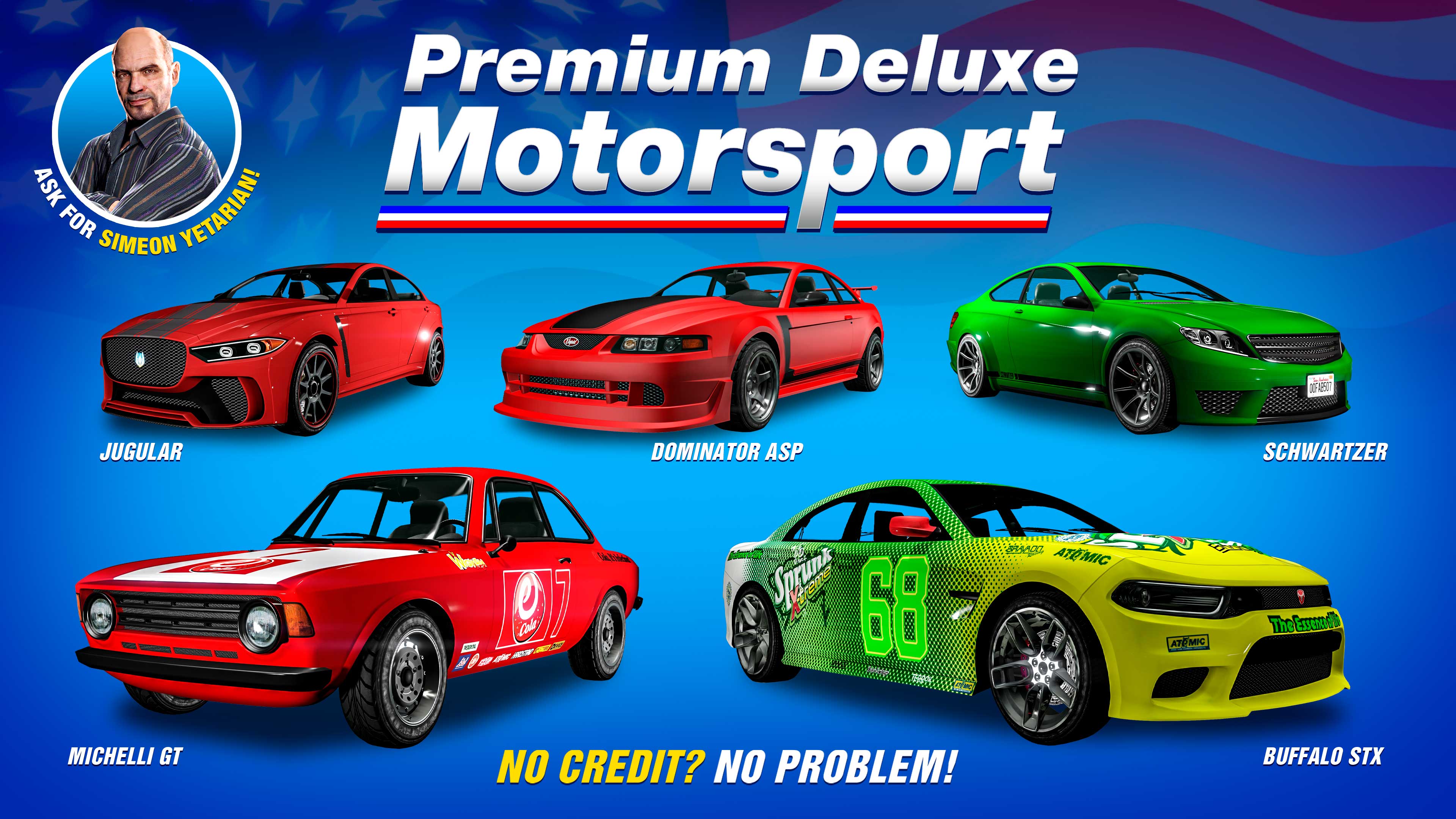 Simeon's Auto Shop has also been opened. It features a five more cars to purchase and test drive. This week they are Ocelot Jugular, Lampadati Michelli GT, Benefactor Schwartzer, Vapid Dominator ASP and the Bravado Buffalo STX.
Podium Vehicle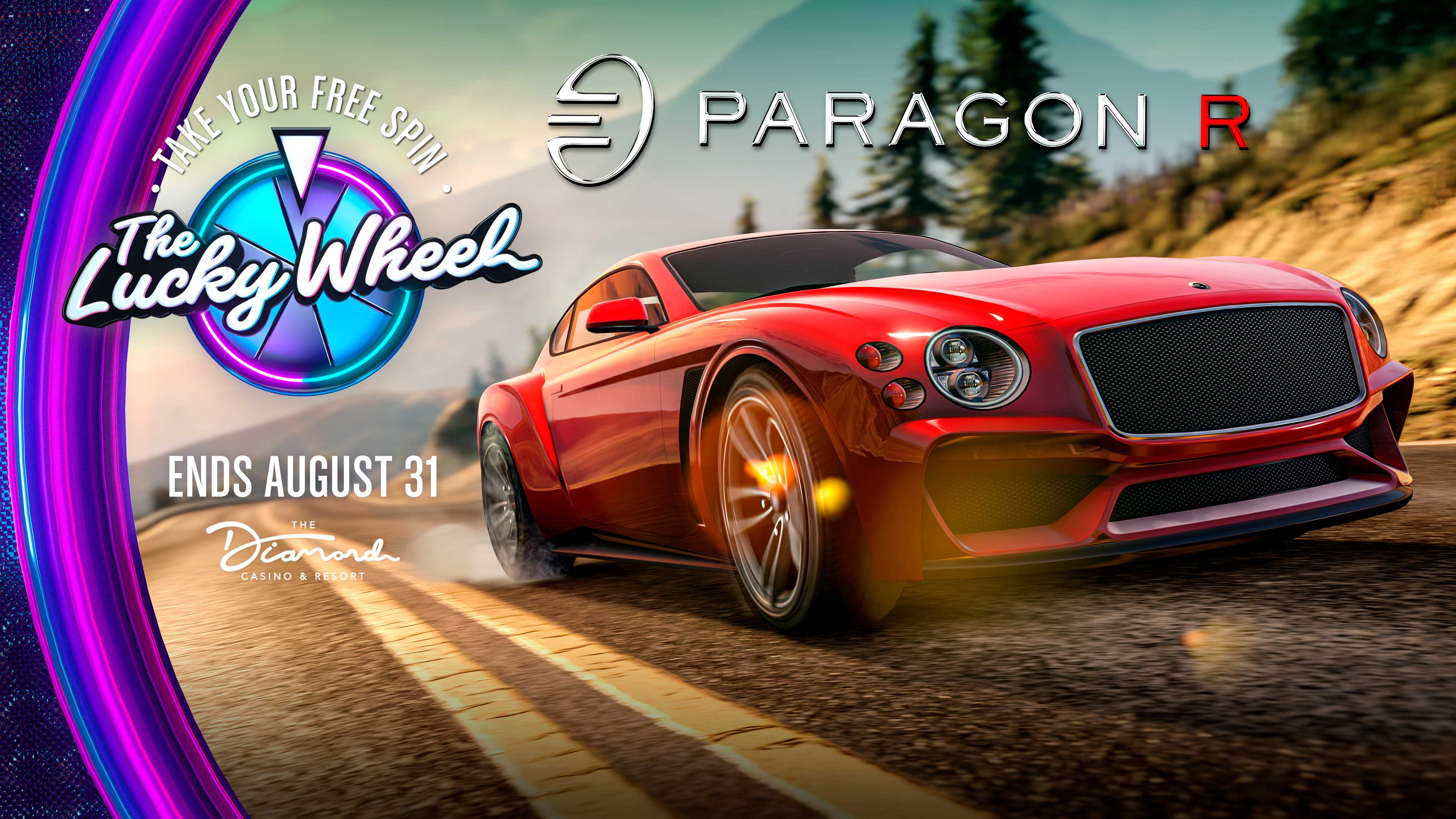 This week at the Diamond Casino, you have a chance to win the Enus Paragon R Classic on the Lucky Wheel, again. The Enus Paragon R Classic costs $905,000 from Legendary Motorsport.
Prize Ride Challenge
The latest Prize Ride Challenge vehicle is the BF Club worth $1,280,000. Place top 4 in a LS Car Meet Series race for 4 days in a row to receive it.
Premium Test Ride Vehicle
PS5 and Xbox Series X|S players can take a Coil Cyclone II for a test drive as it is this week's Premium Test Ride vehicle.
Test Track Vehicles
Your test track vehicle selection to drive this week are the Vapid Hustler, Annis RE-7B and the Grotti Bestia GTS.
HSW Time Trial
This week's Hao's Special Works Time Trial is located at Pacific Bluffs.
Time Trial
This week's Time Trial is located in Elysian Island.
RC Time Trial
This week's RC Time Trial is located in Construction Site.
New Weapon
The Service Carbine is now live in GTA Online! Find out how to unlock the Service Carbine using our guide here.
New Collectables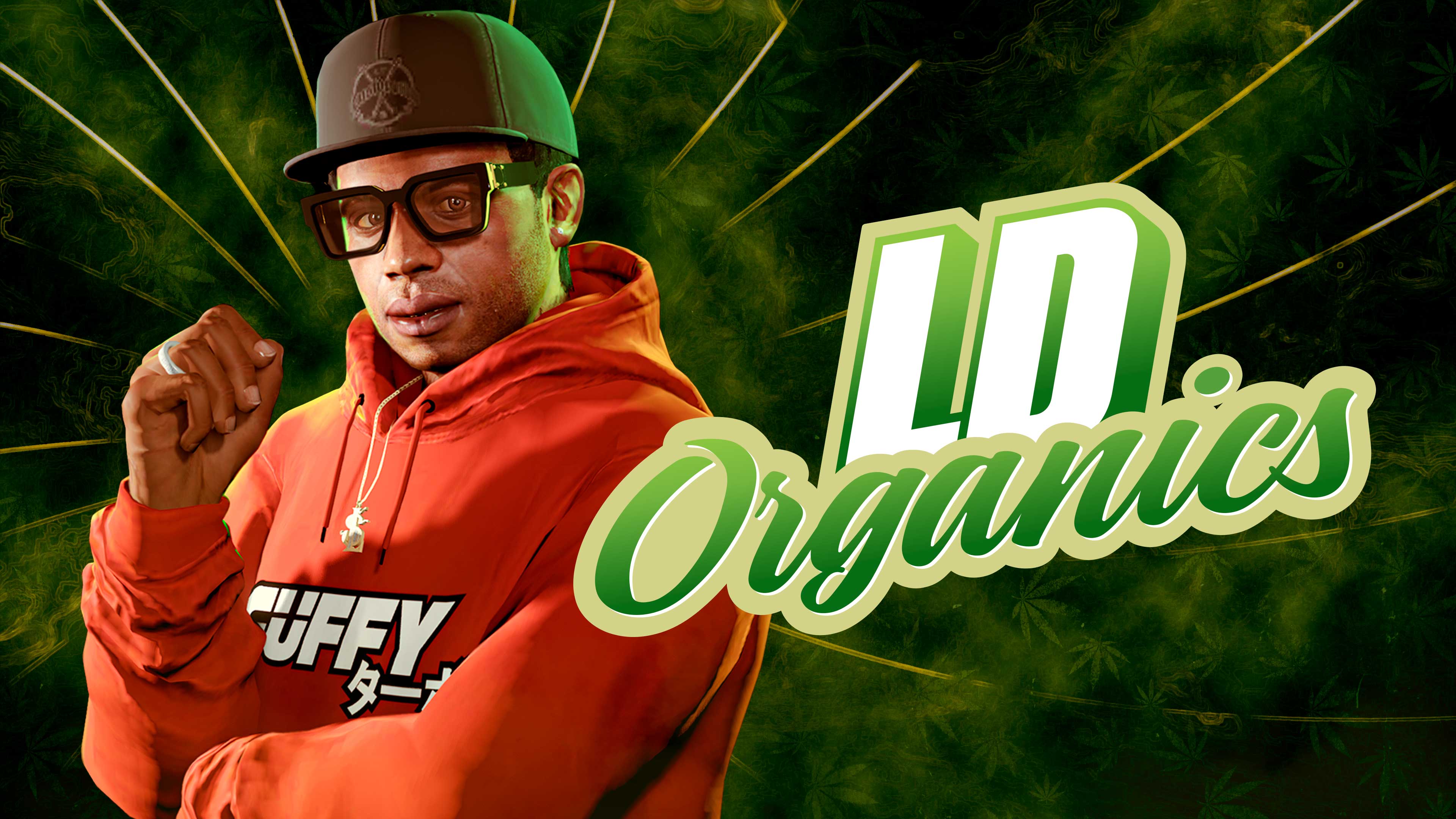 LD Organics Products collectibles have also gone live in GTA Online. There are 100 products to claim across the entire map. Each one found will give you GTA$ & RP. Find all 100 and you'll get bonus money and a White LD Organics Tee and Black LD Organics Cap.
Sprunk vs. eCola: Choose Your Side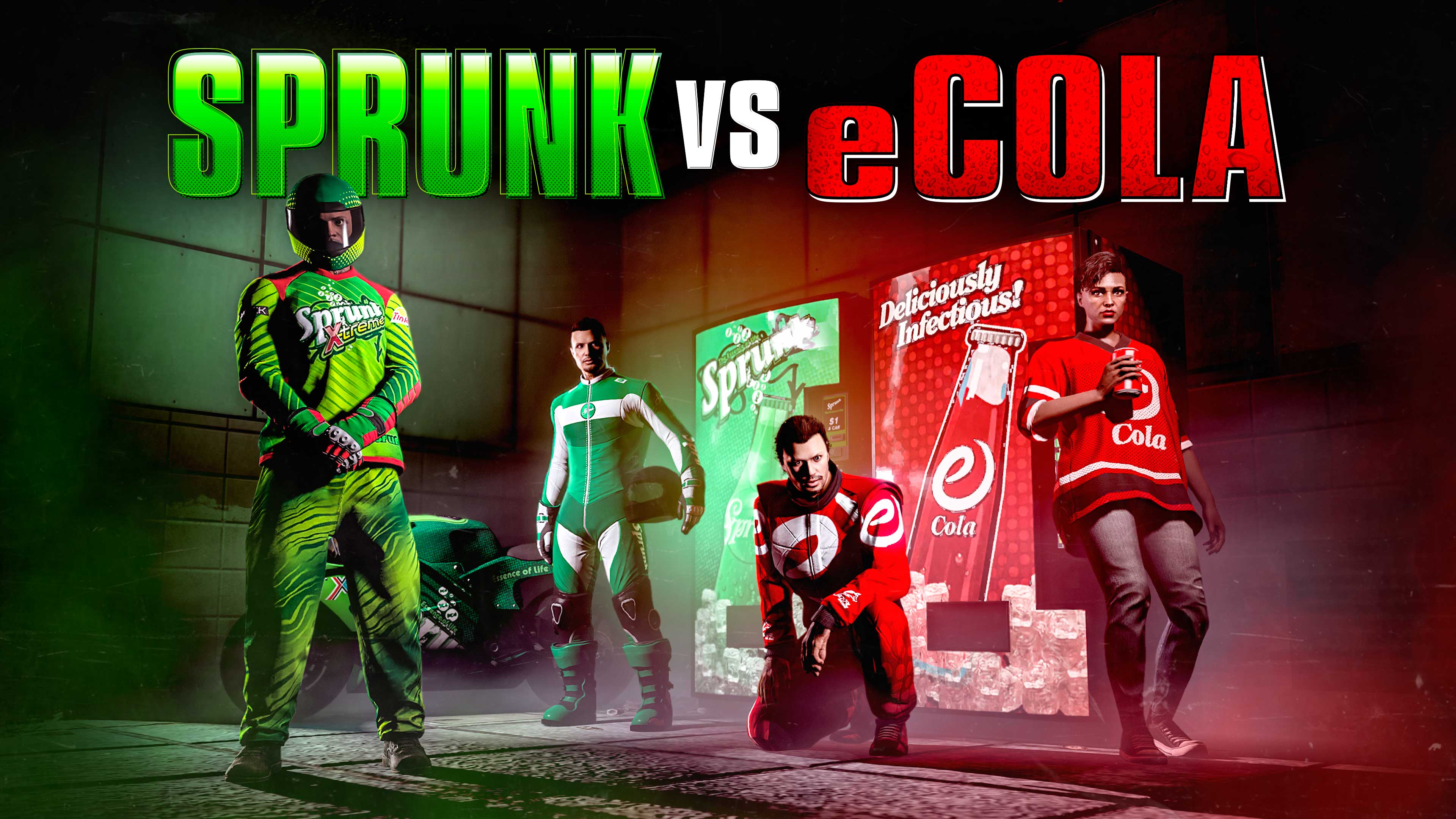 A new event has begun today for 2 fan favourite brands: Sprunk and eCola. For the next 3 weeks, we as a community will cast votes for our preferred soft drink in GTA Online.
We finally get a new snack in GTA Online, Sprunk is now a purchasable drink!
Rockstar Games say you can "cast your first vote by joining the official Sprunk or eCola Crew on Social Club. Then begin building up your Crew Rank — which will allow you to apply Crew colors and the iconic Sprunk or eCola logos to personal vehicles and clothing."
You can continue to cast as many votes as you like buy purchasing Sprunk or eCola from vending machines, Convenience Stores, or Snack Bowls across Los Santos and Blaine County. Each one will each one counts as a vote and for the duration of this event cans of both brands will be free for everyone!
You can also claim a free Sprunk and eCola bodysuit for the event. Each claim will count as a vote. Which brand are you repping this week? Let us know!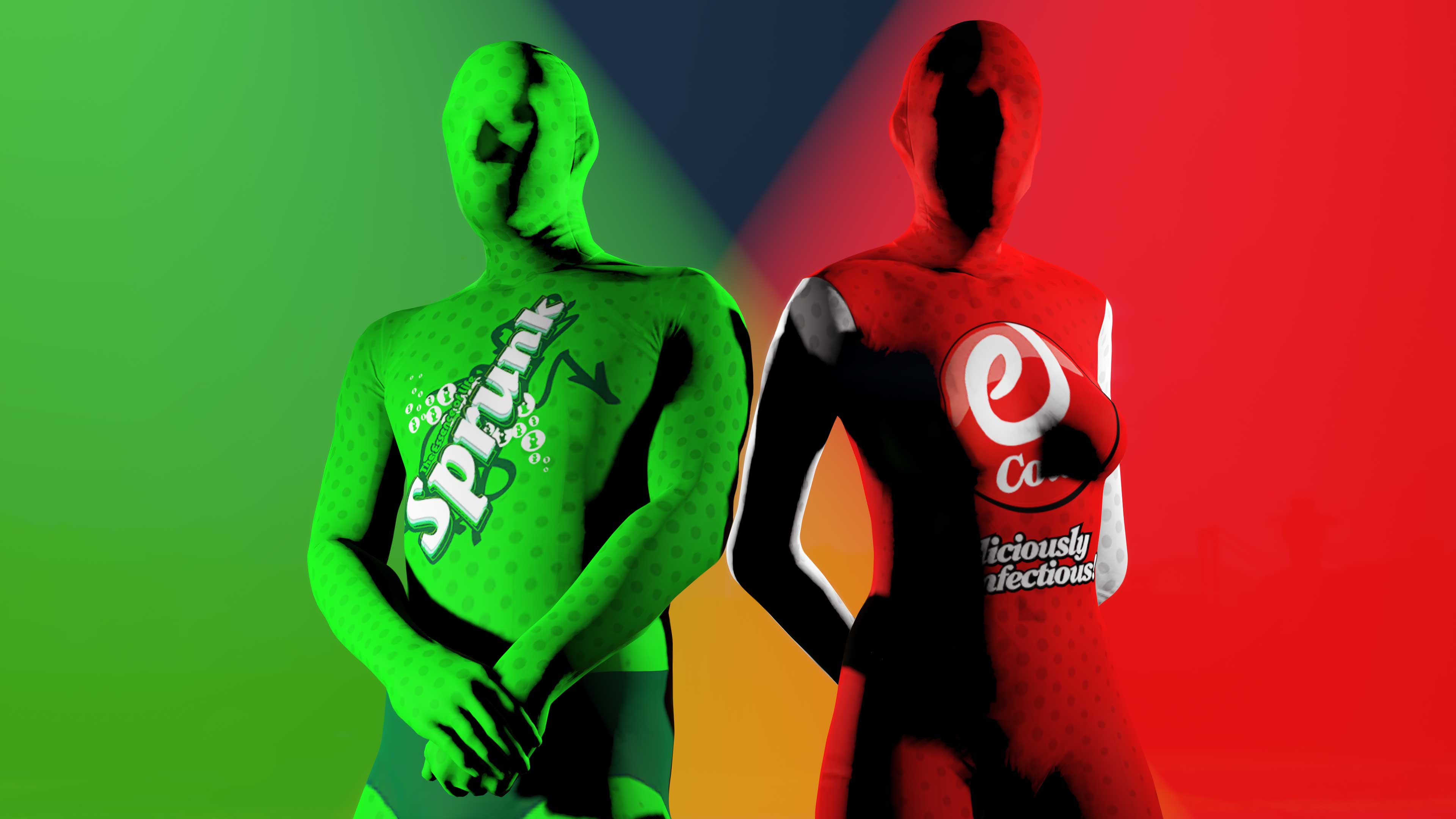 Prizes
Rockstar Games will count all of the votes after September 14th. The number of Crew Members along with the tally of drinks consumed and Bodysuits claimed will determine the winner. The winning soft drink brand will reward all GTA Online players with their Hat, Parachute Bag, and Varsity Jacket along with a GTA$300K bonus for all those who've logged in during the event.
Every melee weapon is free to unlock this week. All Sprunk and eCola liveries and green and red smoke are also free for all vehicles. The Declasse Hotring Sabre is free for all players and includes a free eCola x Sprunk livery! This will not count as a vote.
Bonuses
4x GTA$ & RP on Lamar Contact Missions
3x GTA$ & RP on Hotring Circuit Races
3x GTA$ & RP on Stockpile
2x Research from new Bunker Research mission
Discounts
Save 50% on the following
Save 40% on the following
Annis RE-78
Declasse DR1
Progen PR4
Nightclubs and Renovations
Vapid Chino
Pegassi Vacca
Benefactor XLS
Save 30% on the following
Prime Gaming Benefits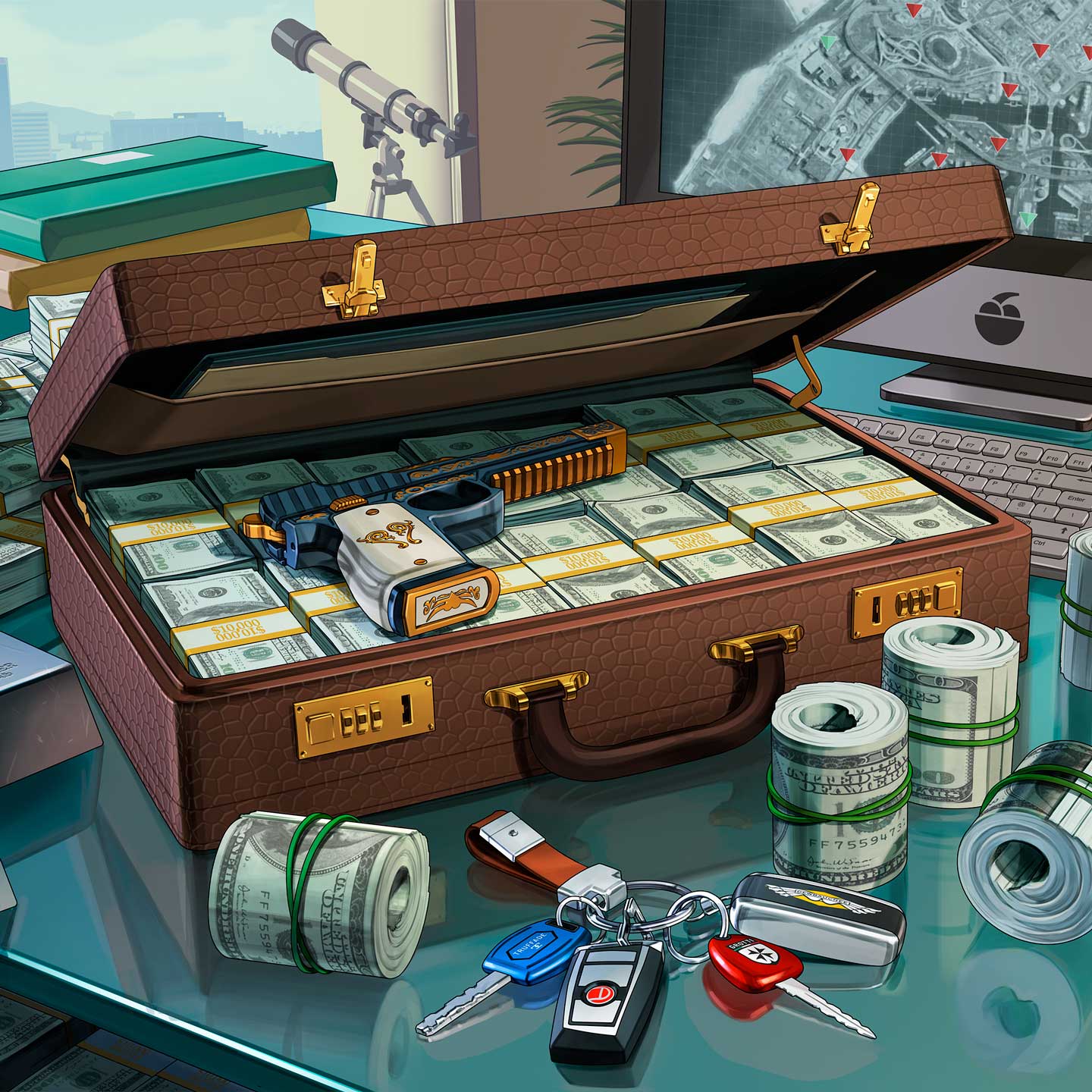 As usual, there is a free GTA$125K bonus for Prime Gaming members just for playing GTA Online anytime this week. Make sure your Rockstar Games Social Club account is connected with Prime Gaming then the bonus GTA$ will be deposited into your Maze Bank account within 72 hours at the start of the next weekly event. To ensure access to future benefits, make sure to visit Prime Gaming and sign up
This month's GTA+ benefits have been revealed, find out all the details here. Stay tuned to RockstarINTEL for future GTA Online news updates.