New Vehicle
The Declasse Draugur is now available to purchase from Southern San Andreas Super Autos. This car costs $1,870,000 to buy and is part of The Criminal Enterprises update dripfeed content.
Dealership Contents
Two new car dealerships recently opened GTA Online. The Luxury Autos Car Dealership located in Rockford Hills has two cars on show for purchase and test drive. This week's cars are the Overflod Autarch and the Pegassi Torero XO.
Simeon's Auto Shop has also been opened. It features a five more cars to purchase and test drive. This week they are Declasse Tornado, Vulcar Nebula Turbo, Annis Remus, Enus Cognoscenti and the Benefactor Stirling GT.
New Content
The Cayo Perico races have released and will offer 2X GTA$ & RP. These are land, air and sea races!
Find Buried Stashes
The Buried Stashes are now available in GTAO. You need to find the Metal Detector Random Event to start collecting them.
Podium Vehicle
This week at the Diamond Casino, you have a chance to win the Übermacht Cypher on the Lucky Wheel, again. The Übermacht Cypher costs $1,550,000 from Legendary Motorsport.
Prize Ride Challenge
The latest Prize Ride Challenge vehicle is the Ocelot Swinger worth $909,000. Place top 1 in a Pursuit Series race for 3 days in a row to receive it.
Premium Test Ride Vehicle
PS5 and Xbox Series X|S players can take a Karin S95 for a test drive as it is this week's Premium Test Ride vehicle.
Test Track Vehicles
Your test track vehicle selection to drive this week are the Enus Windsor Drop, Lampadati Pigalle and the Enus Super Diamond.
HSW Time Trial
This week's Hao's Special Works Time Trial is located in Textile City.
Time Trial
This week's Time Trial is located in Grove Street.
RC Time Trial
This week's RC Time Trial is located in Little Seoul Park.
Bonuses
Keinemusik Cayo Perico Tee
Gray Yeti Flat Cap free with purchase of the Declasse Draugur
2x GTA$ & RP on Cayo Perico Races
2x Speed Boost for Warehouse Staff sourcing Special Cargo
Discounts
Save 60% on the following
Save 50% on the following
Special Cargo Crates and Warehouse Source Cargo
811
Super Diamond
Defiler
Silk Pajamas & Robes
Smoking Jackets
Save 40% on the following
Bunkers
Brickade
Cognoscenti
FMJ
Arena Imperator
Windsor Drop
Save 30% on the following
Special Cargo Warehouse
Itali GTB
Penetrator
T20
Throwables & Ammo and Special Ammo
Prime Gaming Benefits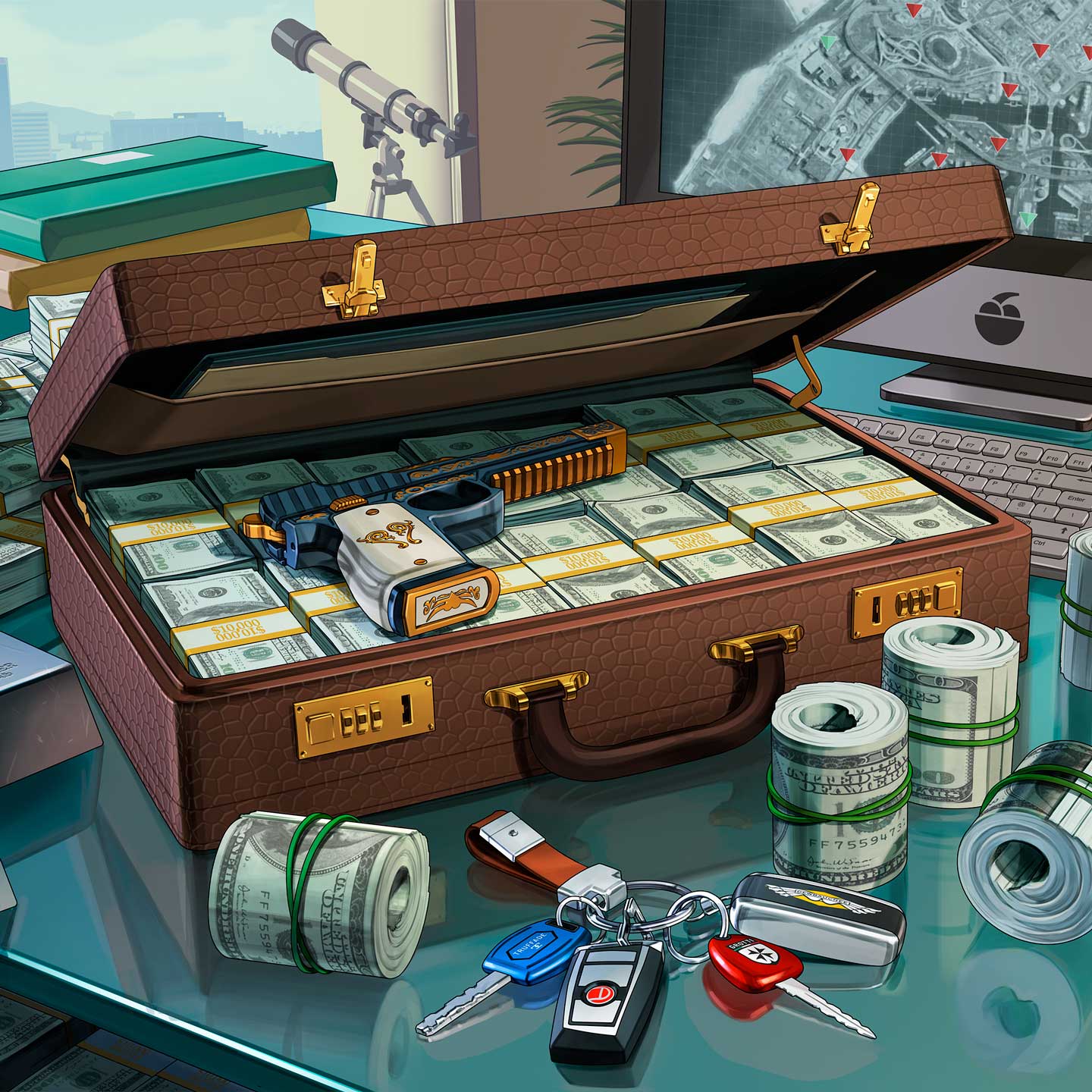 As usual, there is a free GTA$125K bonus for Prime Gaming members just for playing GTA Online anytime this week. Make sure your Rockstar Games Social Club account is connected with Prime Gaming then the bonus GTA$ will be deposited into your Maze Bank account within 72 hours at the start of the next weekly event. To ensure access to future benefits, make sure to visit Prime Gaming and sign up
Stay tuned to RockstarINTEL for future GTA Online news updates.