New Vehicle
The BF Weevil Custom is the all new vehicle now available in GTA Online as part of The Enterprises update. Take your current BF Weevil to Benny's Original Motor works . Converting the car will cost $980,000
Podium Vehicle
This week at the Casino, take your daily spin with the lucky wheel for your chance to win the Albany Franken Stange, the Stange is normally worthy $550,000.
Prize Ride Challenge
This week in GTA Online, place top 1 for 5 days in a row to unlock the Cheval Taipen as the Prize Ride
Dealership Content
This week in Grand Theft Auto: Online The Luxury Autos Car Dealership located in Rockford Hills has two cars on show for purchase. This week's cars are the Grotti Visione and the Ubermacht Revolter.
This week at Simeon's Auto Shop. Five more cars are available to purchase and test drive. This week they are the BF Weevil, Lampadati Pigalle, the Albany Lurcher, LCC Sanctus and the Dinka RTS3000
Slashers Freemode event returns
The Slashers free mode event has returned to Grand Theft Auto: Online this week, with players having to take on, Killer Clowns, a Psycho with a wrench, A driver or a SackSlasher. Make sure you're in the specific area (shown below) for them to trigger.
Free Mask
This week, log into Grand Theft Auto: Online to unlock the Death Mask. Simply visit your wardrobe at any of your own properties to receive it.
Free Halloween Chute Bag
the Halloween Chute bag is available in GTA Online by completing a sell mission.
Deliver Cargo during a Business Battle to receive the Pale Vintage Mummy mask or the Green Vintage Frank mask.
Bonuses
2x GTA$ & RP on Beast v Slasher
2X GTA$ & RP on Condemned
2X GTA$ & RP on Come Out To Play
2X GTA$ & RP on Lost Vs Damned
2X GTA$ & RP on Judgement Day
2X GTA$, RP & AP on Arena War
Discounts
Arena Workshop – 50% off
Vapid Blade – 50% off
Gargoyle – 50% off
Albany Lurcher – 50% off
Penetrator – 40% off
Arena Bruiser – 40% off
Impaler – 40% off
Arena Impaler – 40% off
Arena Sasquatch 40% 0ff
Sanctus – 40% off
Weevil – 40% off
Weevil Cerberus – 30% off
I-Wagen – 30% off
Pigalle – 30% off
Raiden – 30% off
Visione – 30% off
GTA+ Benefits
To find out all the benefits you receive as a GTA+ member, then check here
Prime Gaming Benefits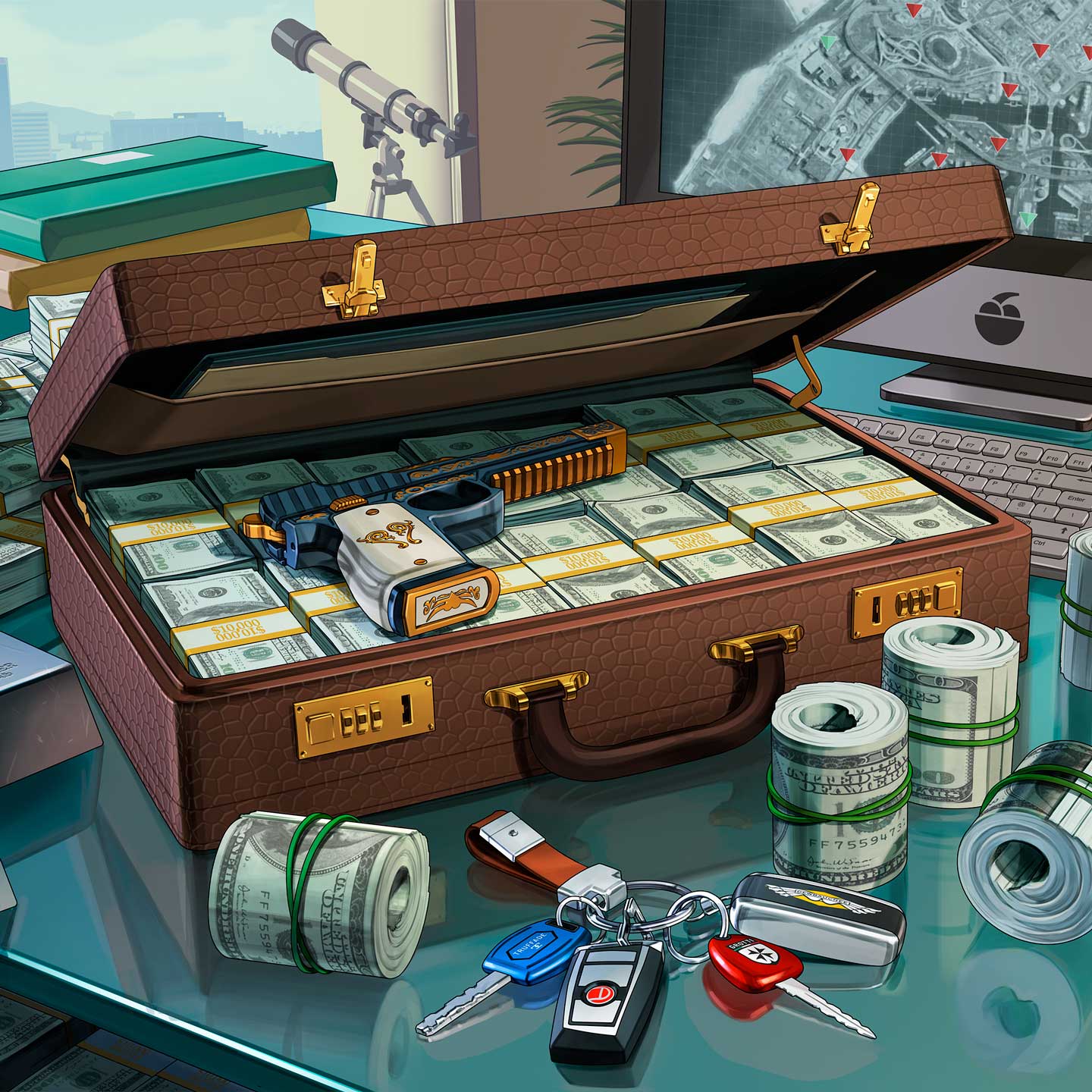 As usual, there is a free GTA$125K bonus for Prime Gaming members just for playing GTA Online anytime this week. Make sure your Rockstar Games Social Club account is connected with Prime Gaming then the bonus GTA$ will be deposited into your Maze Bank account within 72 hours at the start of the next weekly event. To ensure access to future benefits, make sure to visit Prime Gaming and sign up.
To keep up to date with every event week, then make sure to check back to RockstarINTEL each week.