Podium Vehicle
This week at the Casino, take your daily spin with the lucky wheel for your chance to win the Pfister Comet SR, the Comet is normally worthy $1,145,000.
Prize Ride Challenge
This week in GTA Online, place top 3 for 5 days in a row in a street race to unlock the Declasse Mamba as the Prize Ride
Premium Test Ride Vehicle
This weeks Premium Test Ride Vehicle is the Bravado Banshee.
Dealership Content
This week in Grand Theft Auto: Online The Luxury Autos Car Dealership located in Rockford Hills has two cars on show for purchase. This week's cars are the Ubermacht SC1 and the Lampadati Viseris.
This week at Simeon's Auto Shop. Five more cars are available to purchase and test drive. This week they are the Karin Sultan RS Classic, Vapid Hustler, the Ubermacht Cypher, Albany Hermes and the Ubermacht Sentinel Classic
Free Clothing
This week, log into Grand Theft Auto: Online to unlock the Black Rockstar Games tee, the Still Slipping Tie Dye cap and the Still Slipping Tie-Dye Tee. (Tie-dye clothing exclusive for GTA+ members)
Complete the Bogdan Problem Act to unlock the 'Cliffford Varsity Jacket' and The Doomsday Scenario Act to unlock the 'Cliffford Hoodie.'
HEIST Bonuses
This week in Grand Theft Auto: Online, earn extra money when completing HEISTS. With the Doomsday HEIST paying out 1.5X GTA$ & RP whilst the original HEISTS are paying out 1.25X GTA$ & RP. (Fleece Bank, Humane Labs, Series A Funding, Prison break & The Pacific Standard)
2x GTA$ & RP on all setup missions on the original HEISTS
1.5x GTA$ & RP on all Doomsday Prep Missions
2x GTA$ & RP for the Fleeca Job
3x GTA$ & RP for the Fleeca Job for GTA+ members
Complete all HEIST finales for a $2million bonus
Operators to earn extra 50% GTA$ & RP on Doomsday HEIST
HEIST Gasmasks are 35% off
Set up cost has been reduced by 50% on the following
The Data Breaches
The Bogdan problem
The Doomsday Scenario
Bonuses
2x GTARP on Humane Labs LTS
2x GTA$ & RP on Hunting Pack (Remix)
2x GTA$ & RP on Street Races
1.5x GTA$ & RP on Doomsday HEIST
1.25x GTA$ & RP on original HEISTS
Discounts
Doomsday Heist setup cost – 50% off
Facilities – 40% off
35% off
Akula
Barrage
Volatol
Hustler
Pariah
SC1
Sentinel Classic
Viseris
30% off
Autarch
Hermes
GT500
Kamacho
25% off
GTA+ Benefits
GTA+ bonuses will be added shortly
Prime Gaming Benefits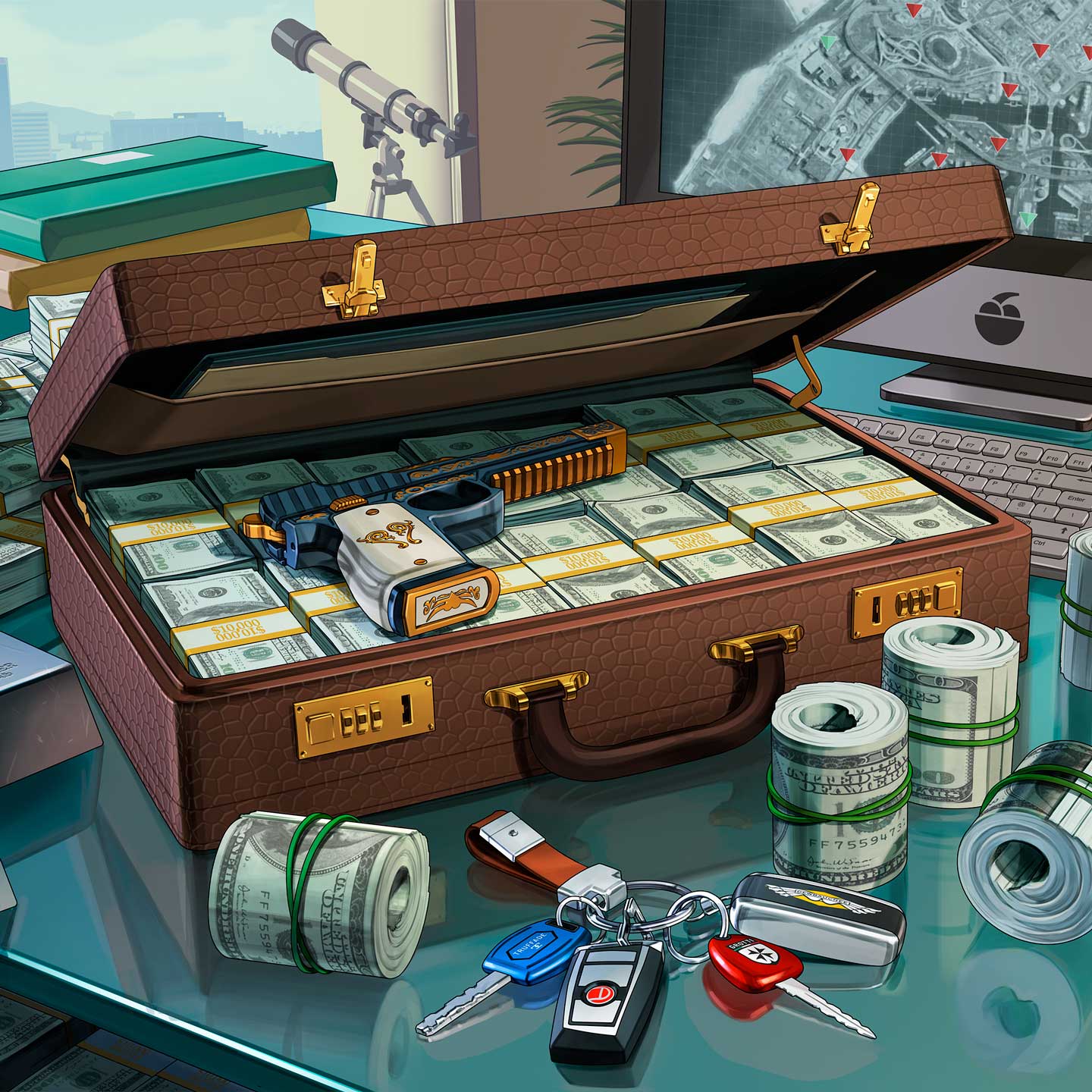 As usual, there is a free GTA$125K bonus for Prime Gaming members just for playing GTA Online anytime this week. Make sure your Rockstar Games Social Club account is connected with Prime Gaming then the bonus GTA$ will be deposited into your Maze Bank account within 72 hours at the start of the next weekly event. To ensure access to future benefits, make sure to visit Prime Gaming and sign up.
To keep up to date with every event week, then make sure to check back to RockstarINTEL each week.