The Progen Emerus is now available
The Progen Emerus, the all-new vehicle that is now available to purchase in Grand Theft Auto Online. Priced at $2,750,000. Visit Legendary Motorsport to purchase this car.
RC Time Trials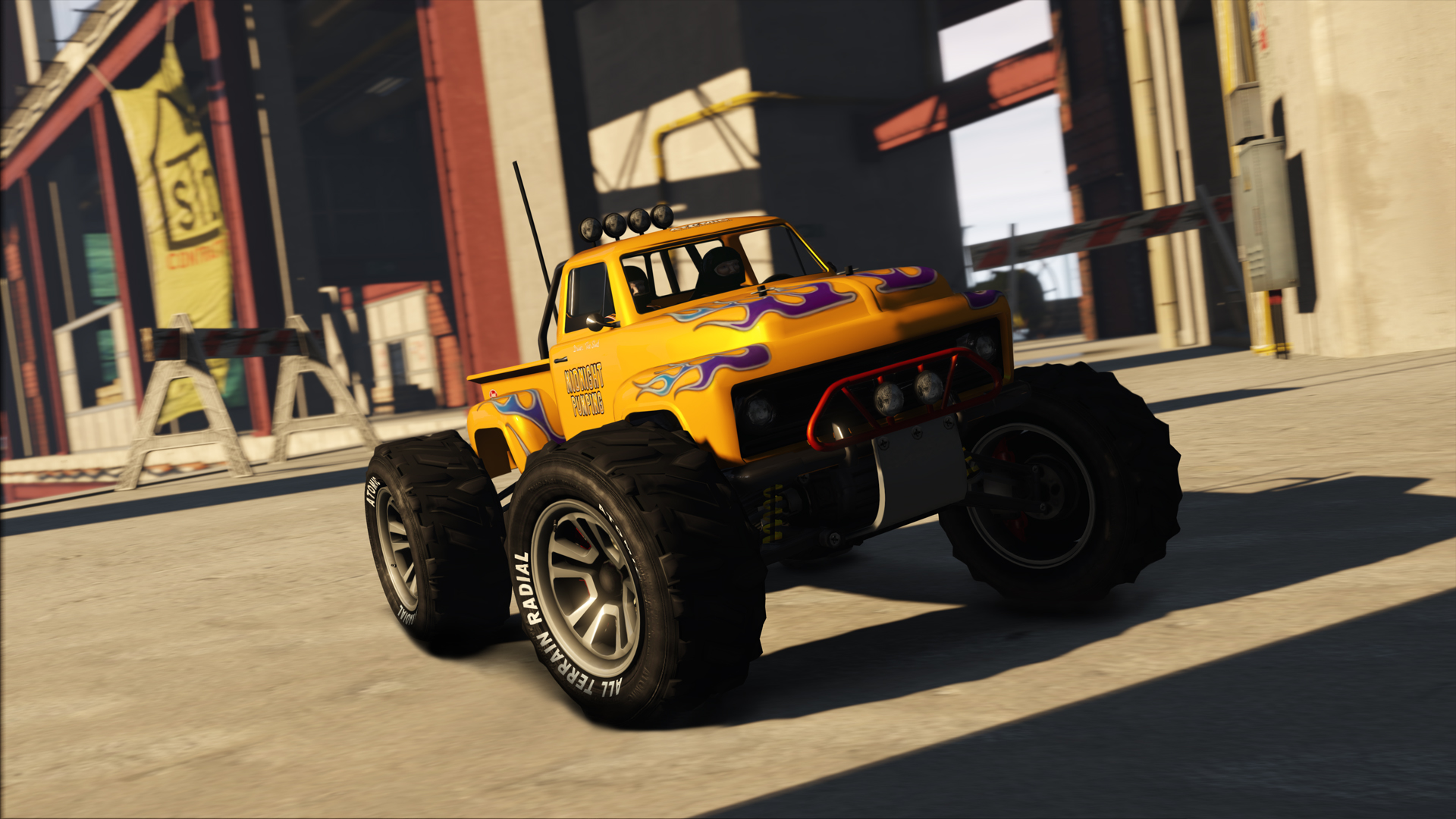 Imagine controlling a race car with just your thumbs and forefingers. Sound absurd? That's because it is. But don't let that stop you from grabbing the remote of an RC Bandito and smashing each other's records all to pieces in new RC Time Trials.
With the release of The Diamond Casino & Resort, Time Trial payouts were permanently increased from GTA$50K to GTA$100K. Double down this week by picking up 2X GTA$ & RP on the brand-new RC Time Trials, that means a cool GTA$200K for successful completion. Simply head to the new RC Time Trial corona on your map to burn some tiny bits of rubber in your curb-height monster-truck.
Double Rewards on the Arena War Series
Until August 21st. Play the Arena War Series and receive double GTA$ and RP on all of the modes.
Podium Vehicle – Dinka Jester Classic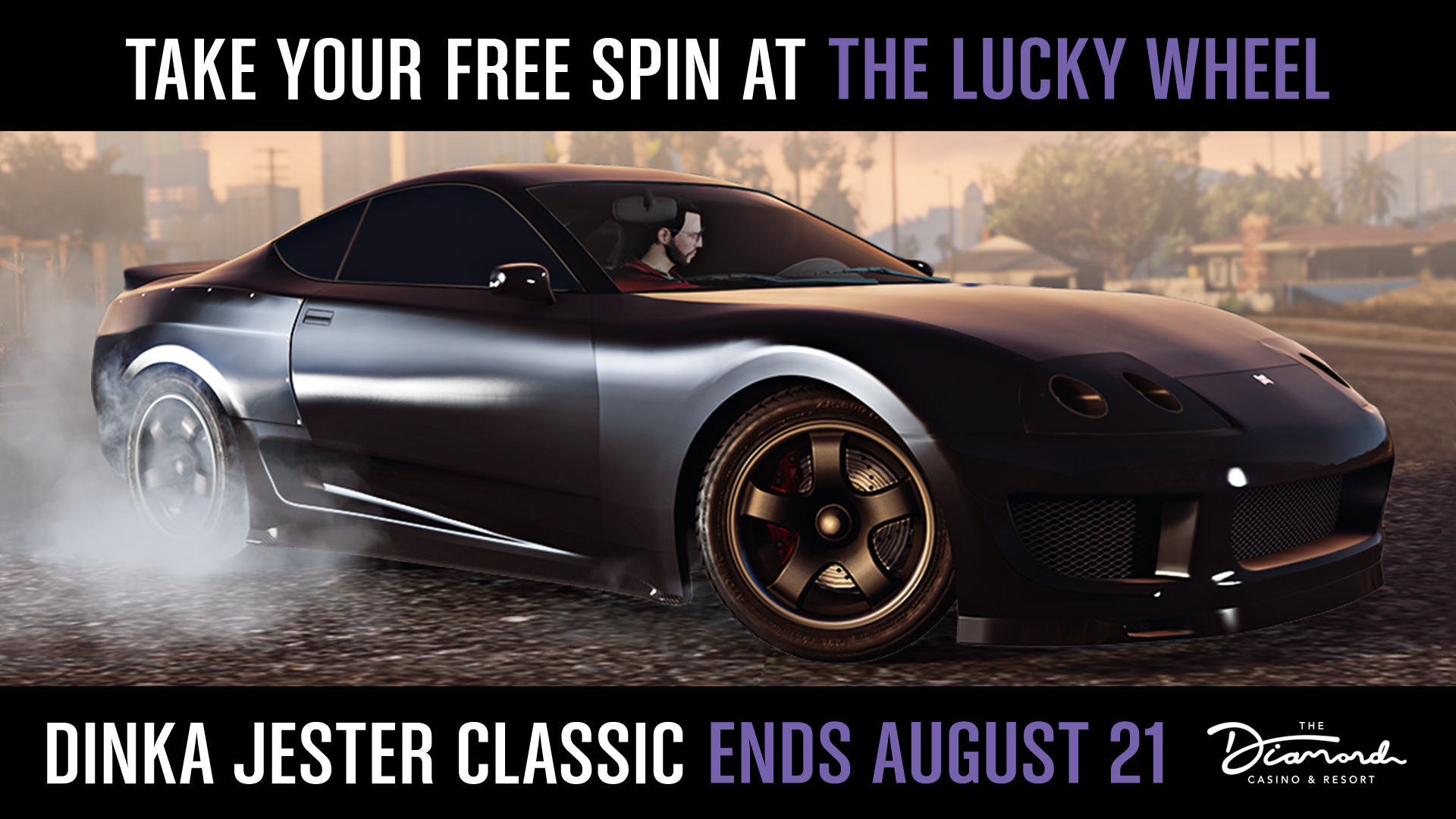 This week, visit the Casino and take your daily spin on the Lucky wheel for your chance to win the Dinka Jester Classic.
Casino Store
This week, visit the Casino store to check out the latest additions, including returning items such as the Broker Silk Robe and Chips Earrings. You can also check out the new Sculptures and installations.
Discounts
Save 30% on the following items:
RC Bandito
Arena Workshops
Arena Workshop Add-Ons & Renovations
Arena HVY Scarab
Arena Declasse Brutus
Arena MTL Cerberus
Arena Sasquatch
Arena Annis ZR380
Arena Western Motorcycle Company Deathbike
Arena Vehicle Weapons
Arena Vehicle Armor Plating
Arena Vehicle Vertical Jump
Arena Boosts
Arena Bodyworks
Twitch Prime discounts
Twitch Prime members who linked their Twitch and Rockstar Games Social Club accounts before August 12 can claim their free Master Penthouse in-game via the website on their iFruit. But wait, there's more: players who completed sign-up by August 12 can take 75% off the B-11 Strikeforce's sticker price and 85% off the Imponte Ruiner 2000. They will also receive an additional 10% off all of the vehicle and amenity discounts listed above.
Diamond Program
When you're broke, nobody tells you that there's a level above VIP. Luckily, this week marks the beginning of the second qualification period for The Diamond Program. Penthouse owners need only log in to GTA Online this week to qualify for Silver Status and a quick GTA$250,000, so there's literally no excuse to be broke anymore. Take advantage of the opportunity while you can, pull your bootstraps up and act like you've been here before.