This week in Grand Theft Auto: Online, log in and play the all-new Running back (Remix) mode, along with new unlocks, cash bonus opportunities, discounts and more.
Running back (Remix)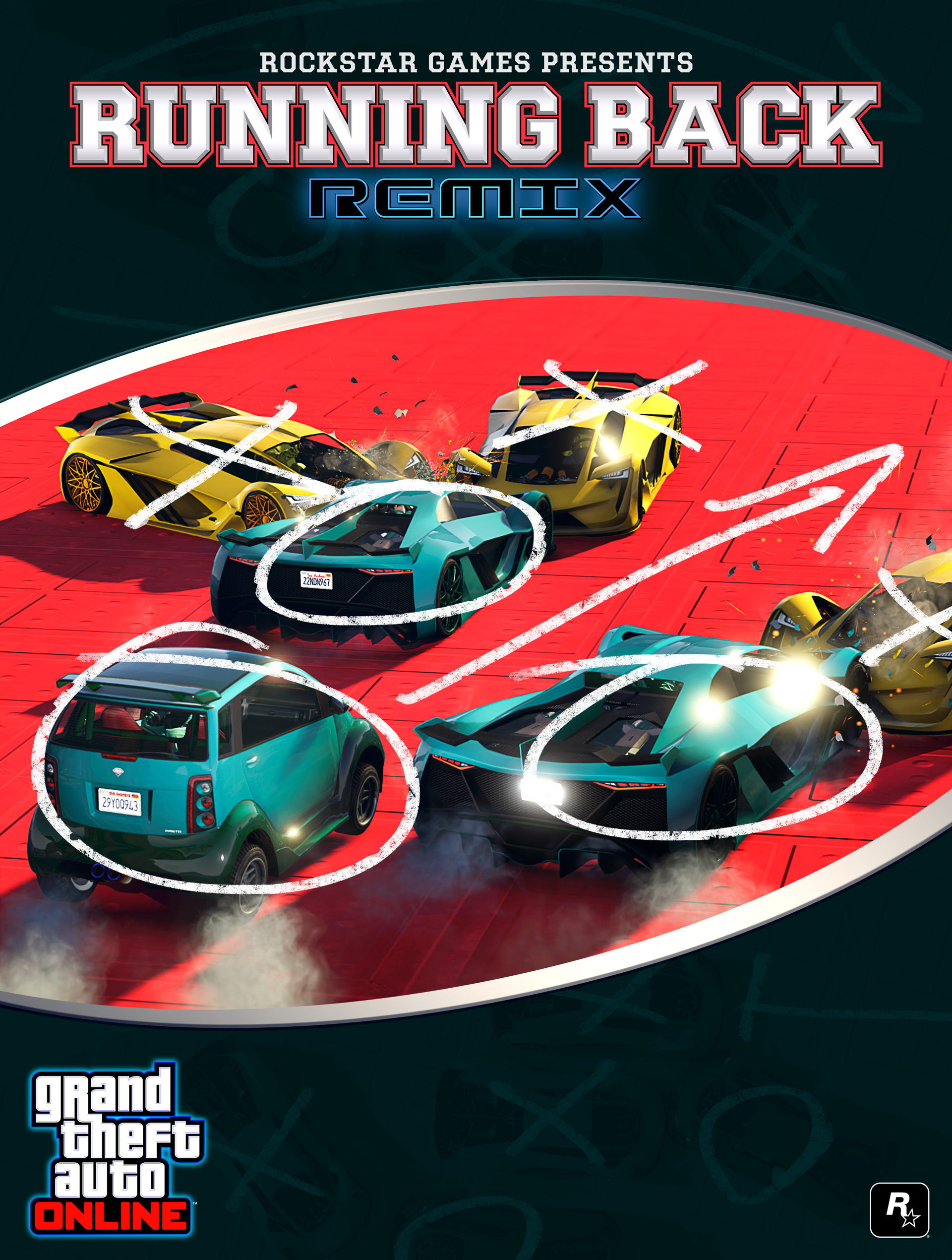 'With football season in full swing, the Adversary Mode starring the undersized Panto that dared to dream big is back. The main goal of reaching the end zone is still the same in Running Back (Remix), but now the pocket-sized hatchback Runner is both flanked and opposed by an upgraded fleet of 5-star recruits in Tezeracts. This new gridiron clash is built specially to maximize the carnage and competition.
Tackle any of the 7 new Running Back (Remix) tracks and score Double GTA$ & RP now through October 1st.'
New Unlocks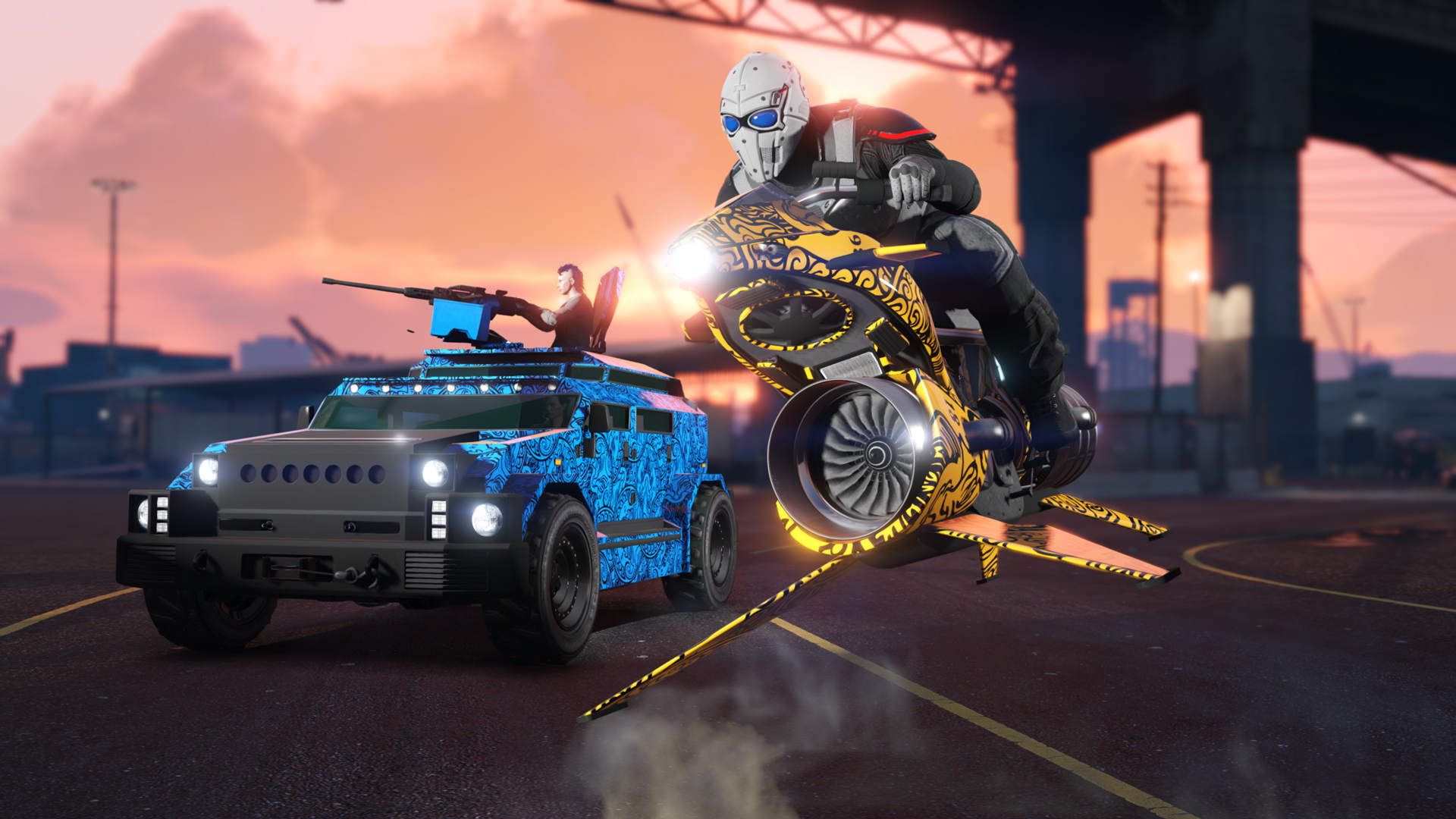 Anytime this week, log into Grand Theft Auto: Online to unlock the Santo Capra Coins Livery for the HVY Menacer & Pegassi Oppressor Mk II.
Money Bonus Opportunities
Enjoy 2X GTA$ and RP on the all-new Running Back (Remix) mode. If you're a Nightclub owner then gain an extra 2X boost on Nightclub popularity earned from players dancing in their clubs. Finally, there is a 25% speed boost on Nightclub Warehouse & Biker Business production.
Discounts
This week, save up to 40% on select items in GTA Online.
Vehicles
Pegassi Tempesta – 40% off
Pegassi Zentorno – 40% off
Buckingham Akula – 40% off
TM-02 Khanjali – 40% off
Karin Armored Kuruma – 40% off
Mammoth Avenger – 40% off
HVY Insurgent Pick-Up – 40% off
Mobile Operations Center Cabs – 40% off
Ubermacht Sentinel Classic – 30% off
Declasse Scramjet – 30% off
Properties
Biker Businesses – 40% off
Special Cargo Warehouses – 40% off
Facilities – 30% off
Hangars – 30% off
Bunkers – 30% off