New week, new GTA Online Event week. We have a Brand new Remix Adversary mode, Bonus Cash and RP Opportunities, Discounts, Free items and more.
New Mode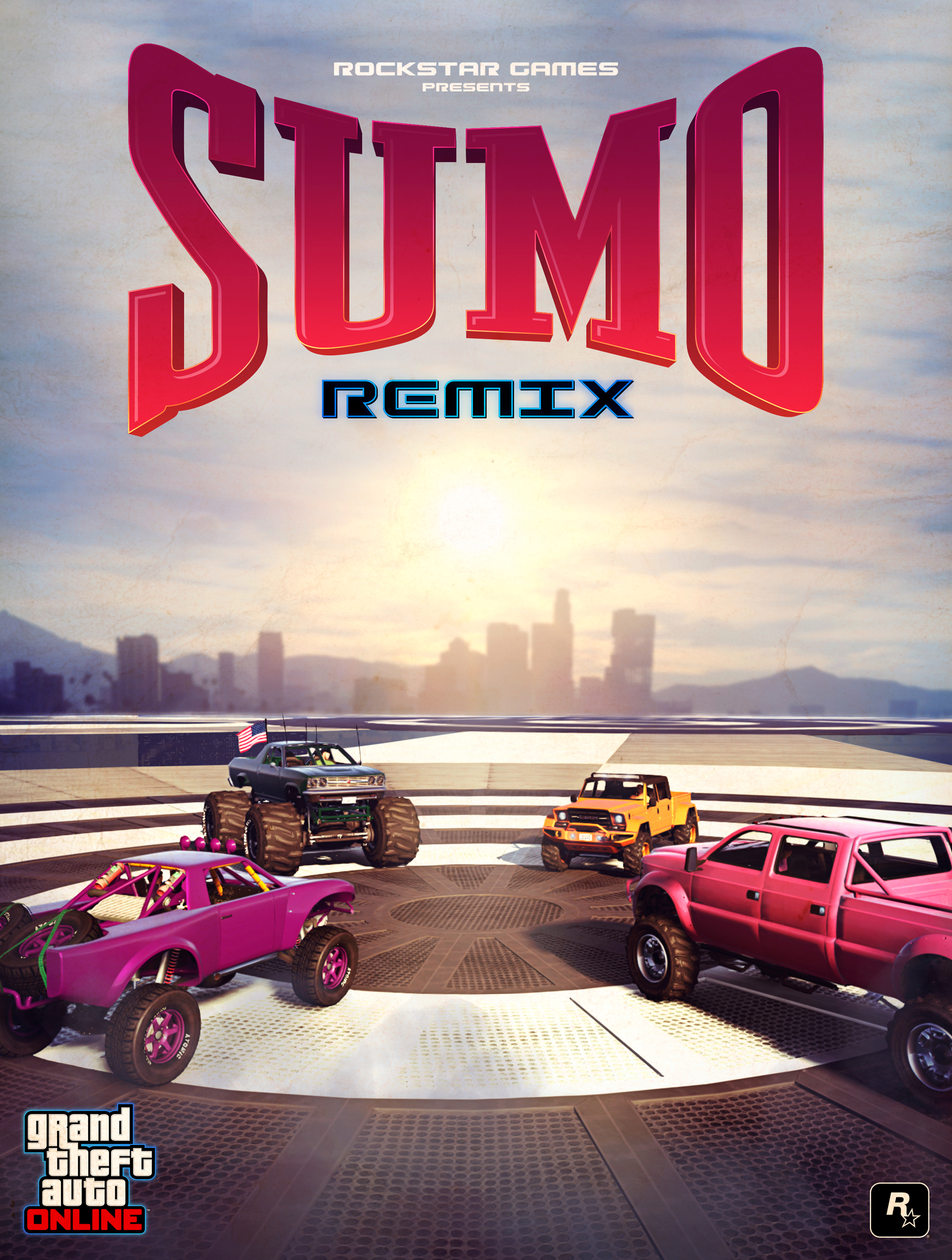 Sumo (Remix) is the all-new Adversary mode released in GTA Online. It's basically the original Sumo Mode with a few changes, with the safe zone now moving when the timer runs out and shrinking each time. Parts of the Track will also now randomly disappear. There is currently 7 brand new custom designed Sumo (Remix) areas.
Log in to Unlock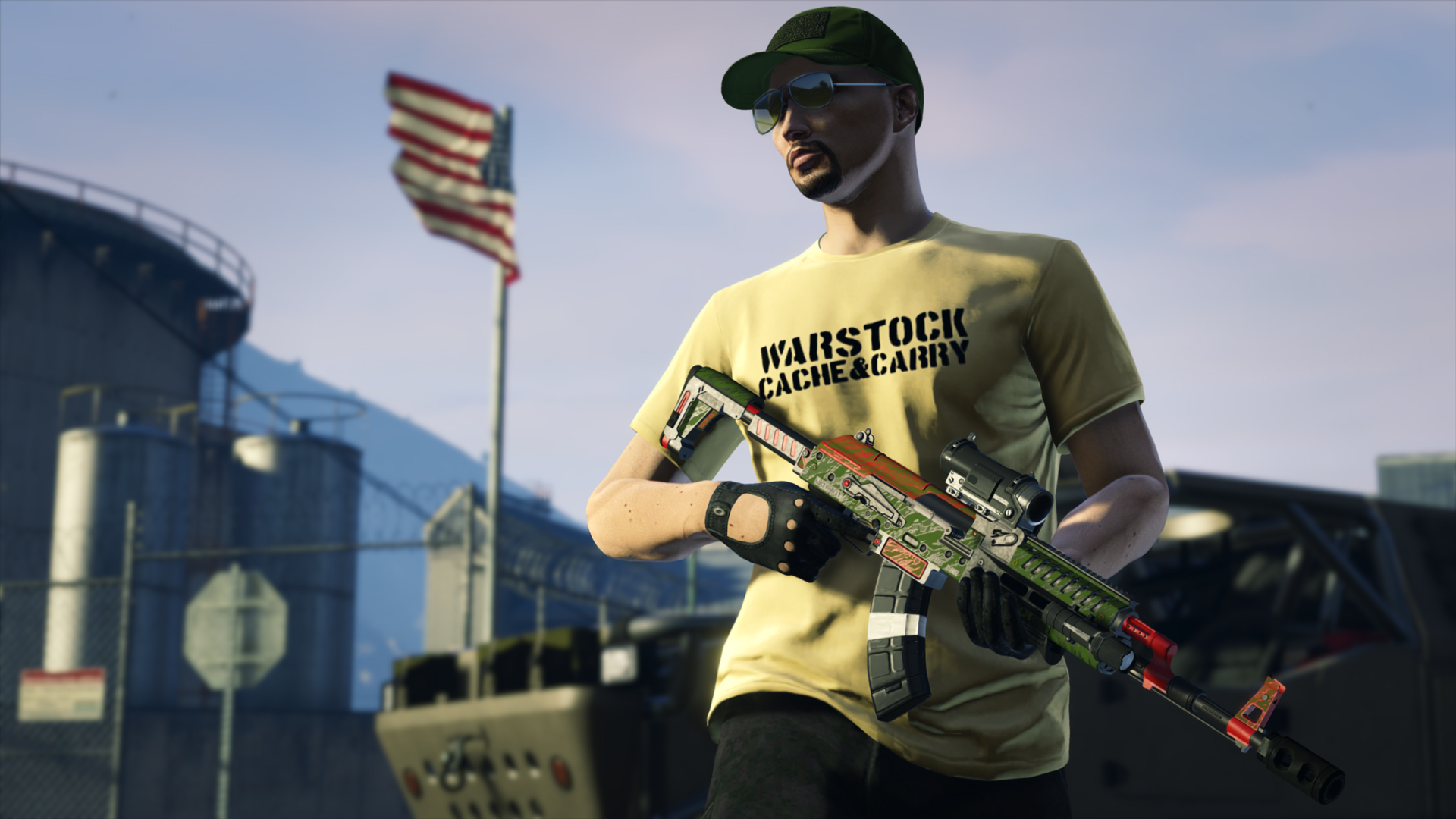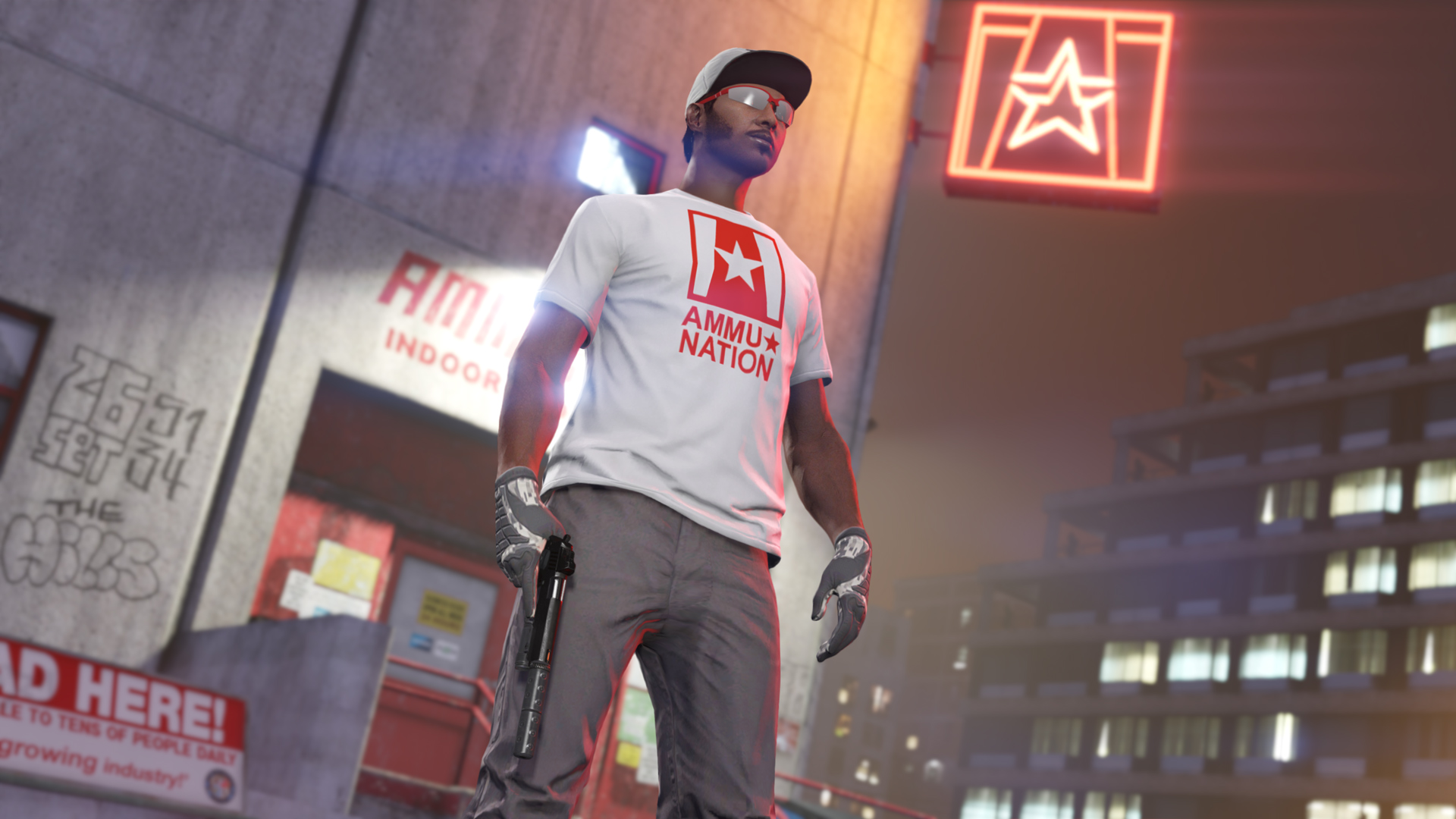 Log into Grand Theft Auto Online anytime this week to unlock the Yellow Warstock T-Shirt (Left) and the White Ammu-Nation T-Shirt (Right)
Bonus Cash & RP Opportunities
There is currently 2X GTA$ and RP on the all-new Sumo (Remix) mode. Terrorbyte Client Jobs and Business battles are also continuing to pay out Double Cash and RP.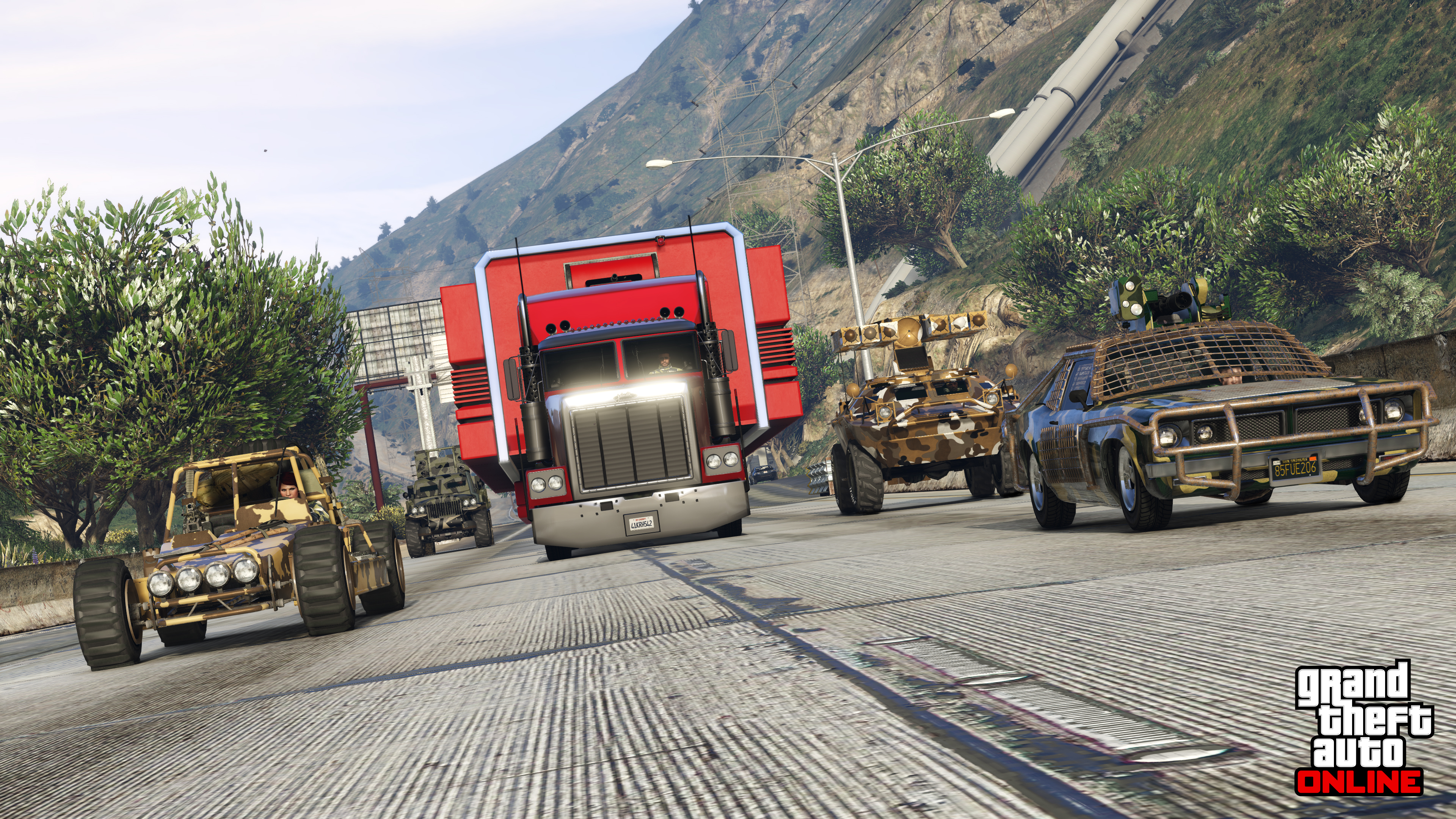 Ground Vehicle Discounts
Bravado Half-Track – 40% off
BF Ramp Buggy – 40% off
JoBuilt Phantom Wedge – 40% off
Nagasaki Shotaro – 40% off
Ocelot Penetrator – 40% off
Pegassi Infernus Classic – 40% off
HVY Chernobog – 30% off
Mobile Operations Center – 30% off
Ocelot Stromberg – 30% off
Overflod Entity XXR – 30% off
Coil Raiden – 30% off
Vapid Flash GT – 30% off
Vapid Caracara – 30% off
HVY Menacer – 25% off
Air Vehicle Discounts
V-65 Molotok – 40% off
RM-10 Bombushka – 40% off
FH-1 Hunter – 40% off
Mammoth Thruster – 30% off
Mammoth Avenger – 30% off
Property Discounts
Offices – 50% off
Biker Clubhouses – 50% off
Hangars – 40% off
Hangar Workshop – 40% off
Bunkers – 40% off
Office Garage – 30% off
Nightclubs – 25% off
Clothing and Tattoo Discounts
Smuggler's Run Clothing – 30% off
Doomsday Heist Clothing – 30% off
Import/Export Tattoos – 30% off
Bikers Tattoos – 30% off