NEWS: Today PlayStation revealed the Red Dead Redemption 2 PlayStation 4 bundle, releasing an image of its box. On the back of the box posted by PlayStation, it says 'PlayStation Exclusive. Play select content first on PS4.'
On the PlayStation 4 bundle box, it also says 'Timed Exclusive for 30 days' for online content. This confirms what we were suspecting, that PS4 Users will be getting content first as a limited-time exclusive, before the content is also released on Xbox systems. The box also reveals that Red Dead Redemption 2 will require a minimum storage space of 105GB at launch.
Also revealed on the box in fine white print is the fact that Red Dead Online will support between 2 and 32 players. While this has not been confirmed in any official releases by Rockstar Games themselves, this was posted by Sony (image below).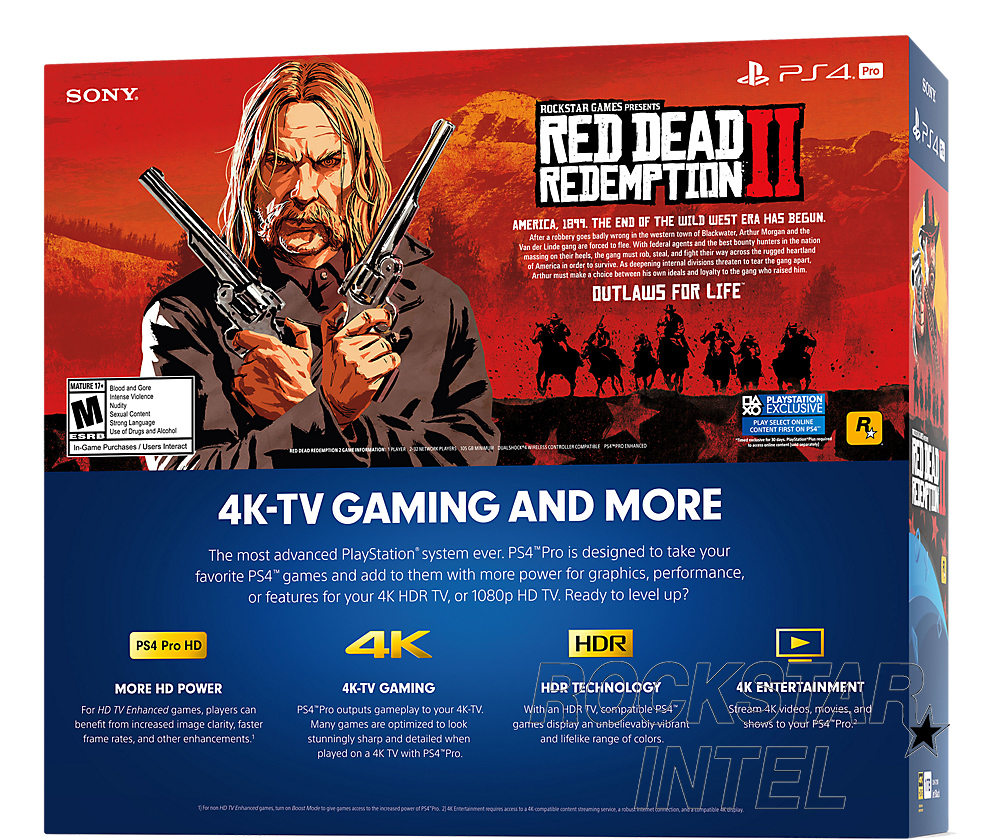 We will have more coverage of Red Dead Redemption II news as it becomes available. Stay tuned.